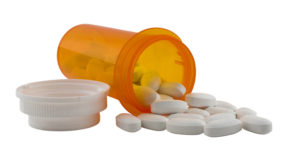 Are statins overprescribed? Currently many people without heart disease and at low risk of heart disease are taking them as a preventive, what is known as "primary prevention". Over the years, changes in medical guidelines have resulted in more and more lower risk older healthy people being prescribed statins. But there has been controversy over this: Are the statins really preventing heart disease and deaths in these low risk people? Also, do the benefits outweigh the harms (because all medications have side-effects, some more serious than others)? Finally, are the extra financial costs worth it?
A recent study published in the prestigious British Medical Journal (BMJ) suggests that statins may be overprescribed in many such lower risk cases.  But please, keep in mind that for people with heart disease, statins are uncontroversial, where there are clear benefits. The controversy is regarding statins for low risk people without heart disease.
For example, the study researchers point out that studies find that statin use can be associated with an increased risk of diabetes, various muscle problems, and hemorrhagic stroke, as well as some  milder side-effects. Yet, looking at just one country (Ireland), with the latest medical guidelines it would take about 400 lowest risk healthy people taking statins to prevent one major cardiovascular event. And the statins would be taken for years. Is it worth it? Also, the studies being published are those favorable to the pharmaceutical industry, while under reporting harms.
From Medical Xpress: For most healthy people, benefits of statins 'may be marginal at best'   ...continue reading "Are Statins Overprescribed?"