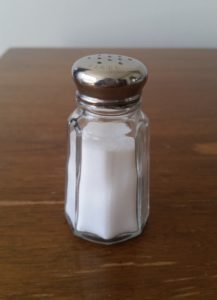 Iodine is an essential mineral for health, especially during pregnancy, because it is needed for intellectual development and thyroid functioning. For years people bought iodized table salt at the grocery store in order to make sure that they have enough iodine in the diet. However, the use of other salts (e.g. Himalayan salt) that don't have added iodine, and following a vegan or vegetarian diet can increase the risk of iodine deficiency.
A small study by Australian researchers looked at iodine levels in 2 groups of pregnant women, who were either vegan/plant-based diet participants or omnivores (eating both meat and plants). Both groups had urine with iodine levels below the World Health Organization recommended 100 µg per liter, but the vegan/plant-based group was far lower at 44 µg per liter. Those eating Himalayan salt had severely deficient levels: 23 µg per liter. The study did not look at the intellectual functioning of the infants after they were born.
How to get enough iodine in the diet? Foods containing iodine are seafood, seaweed, bread fortified with iodine, iodized salt, eggs, and dairy foods. Also, iodine supplements. Research indicates that adequate iodine intake before conception is necessary to ensure optimal maternal thyroid function during pregnancy, which is required for fetal intellectual development.
Medical Xpress: Poor iodine levels in pregnancy poses risks to fetal intellectual development
A growing number of young Australian women are at increased risk of having children born with impaired neurological conditions, due to poor iodine intake.  ...continue reading "Low Iodine Levels During Pregnancy Poses Risk to the Baby"