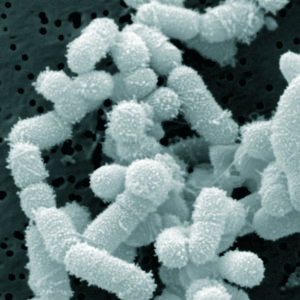 It's now 3 years being free of chronic sinusitis and off all antibiotics! Three amazing years since I started using easy do-it-yourself sinusitis treatments containing the probiotic (beneficial bacteria) Lactobacillus sakei. My sinuses feel great! And yes, it still feels miraculous.
After reading the original ground-breaking research on sinusitis done by Abreu et al (2012), it led to finding and trying L. sakei as a sinusitis treatment. Of course, there is an entire community of microbes that live in healthy sinuses (the sinus microbiome), but L. sakei seems to be a key one for sinus health.
I just updated the post The One Probiotic That Treats Sinusitis (originally posted January 2015) using my family's experiences (lots of self-experimentation!) and all the information that people have sent me. The post has a list of brands and products with L. sakei, as well as information about some other promising bacteria. Thank you so much! [For latest see: The Best Probiotic For Sinus Infections]
Thank you all who have written to me  - whether publicly or privately. Please keep writing and tell me what has worked or hasn't worked for you as a sinusitis treatment. If you find another bacteria or microbe or product that works for you - please let me know. It all adds to the sinusitis treatment knowledge base. I will keep posting updates. 
(NOTE: I wrote our background story - Sinusitis Treatment Story back in December 2013, and there is also a  Sinusitis Treatment Summary page with the various treatment methods. One can also click on SINUSITIS under CATEGORIES to see more posts, such as "Probiotics and Sinusitis" - a discussion by one of the original sinusitis researchers about what she thinks is going on in sinus microbiomes and what is needed.)