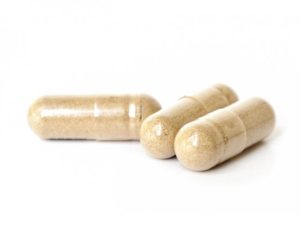 Many people take probiotics in the belief that the probiotics will help their gut microbiome (microbial community) recover after taking antibiotics. This is because antibiotics kill both beneficial and pathogenic bacteria, and research shows it may take months for the gut to recover (it depends on the antibiotics taken). However, 2 studies (in both mice and healthy humans) conducted by a group of researchers at the Weizmann Institute of Science in Israel challenge that belief. The researchers used both mice and healthy humans in both well-done studies. They found that taking probiotics after a week of antibiotics actually delayed recovery of the gut microbial community in humans - months longer!
In summary: As expected, taking antibiotics had a big effect on the gut microbiome - the researchers wrote "a dramatic impact"  and "profound microbial depletion" (after taking one week of standard doses of "broad-spectrum antibiotics").  However, they found large differences among the 3 groups in gut microbial recovery after antibiotics. The spontaneous recovery group (they did not take probiotics after antibiotics) showed recovery of gut microbes within 3 weeks. The fecal transplant group (of their own fecal microbes which was collected before they took antibiotics) showed gut microbial recovery within 1 day of the fecal microbial transplant. In contrast, the group taking daily  probiotics for 28 days did not show full recovery (to where they were before antibiotics) by day 28, and the gut microbial community was still out of whack (dysbiosis) even 5 months after stopping probiotics (actually even at 180 days when the study ended).
What species were in the probiotics? Eleven species commonly found in ordinary probiotics: Lactobacillus acidophilus, L. casei, L. casei subsp. paracasei, L. planatrum, L. rhamnosus, Bifidobacterium longum, B. bifidum, B. breve, B. longum sbsp. infantism, Lactococcus lactis, and Streptococcus thermophilus.  These are all considered beneficial species. But keep in mind that the human gut has hundreds of microbial species - not just the few found in probiotics.
Bottom line: Eat well after taking a course of antibiotics so as to feed beneficial microbes, and do not routinely take probiotics thinking it will help the microbes in the gut.
What was also interesting was that in the first study where healthy individuals took the probiotics (and no antibiotics), they found that the probiotic species did not colonize the gut in everyone - only some species and in some people. It's as if there is a "resistance to colonization". This resistance is perhaps what other studies show - that within one week of discontinuing probiotics, they are gone from the gut.
From Science Daily - Human gut study questions probiotic health benefits  ...continue reading "Research Suggests Not Taking Probiotics After Antibiotics"