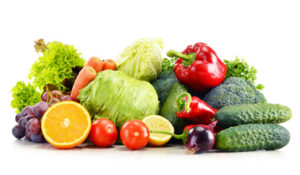 Did you know that over 90% of all Americans have pesticide residues in their bodies? How do we know this? From studies and from the Centers for Disease Control and Prevention (CDC) which does biomonitoring of large groups of Americans in order to measure pesticides (and other toxic environmental chemicals) in their bodies.
Biomonitoring tells us the "body burden" of toxic chemicals, usually by measuring them in our blood and urine, but also in hair, breast milk and meconium (an infant's first feces gives a measure of prenatal exposure to pesticides). Biomonitoring studies have detected hundreds of different chemicals (including many pesticides) in people, and shown that every single person has a mixture of many contaminants in their body.
The bad news is that we don't really know what all these chronic low level mixtures of pesticides are doing to us. Studies are finding health problems (e.g. various cancers, endocrine disruption, neurological and reproductive problems, even semen quality) with pesticide exposures - especially during pregnancy (the developing fetus), and during childhood. We're talking about pesticide exposures of ordinary people, living ordinary lives, in cities, suburbs, and rural areas.
How do pesticides get into us? Pesticides get into us from inhalation, through the skin, and through ingestion (foods, water).
Studies find that conventionally grown fruits and vegetables are good ways to ingest pesticides, and with more of these foods eaten, the higher the pesticide residue levels in the body. Unfortunately, as more and more pesticides such as fungicides, glyphosate and 2,4-D are used on crops, our exposures and levels of these pesticides in our bodies are increasing.
When our homes, our gardens, and lawns are treated with pesticides, we also get exposed to pesticides. We track them from the outside, and children (and pets) play in them on treated lawns. We are exposed to pesticide "drift" from neighboring properties. Pesticides used inside the house stay in the house dust (they don't break down easily in homes). Pesticides are even found in rain and fog. Scary, isn't it?
Can we lower the levels of pesticides in our bodies? Absolutely yes. Eat as many organic foods as possible - the levels of pesticide residues in the body (as measured in the blood and urine) will go down rapidly. Study after study shows this. A study even found an association with eating organic foods and a lower cancer rate. Don't use pesticides on lawns. Think of weeds as "native grasses" and clover as beneficial. When dealing with indoor pest problems, use least-toxic Integrated Pest Management.
A nice discussion of this is in a recent article by journalist Liza Gross. Excerpts from The Nation: More Than 90 Percent of Americans Have Pesticides or Their Byproducts in Their Bodies
Every year US farmers use about a billion pounds of chemicals on crops, including the fruits, nuts, and vegetables many parents beg their kids to eat. The Department of Agriculture and the Food and Drug Administration are charged with ensuring that these chemicals don't endanger consumers, and both agencies test the food supply for pesticide residues each year. They focus on foods eaten by babies and children, whose developing bodies are particularly sensitive to toxic chemicals, and typically report that pesticide residues in these products rarely exceed safety standards.
Yet, experts say, the agencies' pesticide-monitoring approach suffers from several limitations that make it difficult to draw meaningful conclusions about pesticide risks to the nation's food supply. What's more, government agencies don't monitor risks to farmworkers who labor among those chemicals, or to pregnant women and children who live near agricultural fields.
Since pesticide monitoring began about three decades ago, scientists have learned that even low doses of pesticides and other synthetic chemicals can harm children and that exposure to chemical mixtures, particularly during critical windows of neurodevelopment, may carry serious health risks that take years to emerge. And though crops are often sprayed with multiple chemicals over the growing season, both agencies track pesticide residues one chemical at a time, to determine whether a specific chemical exceeds safety standards set by the Environmental Protection Agency.
That's why, several years ago, scientists at the Environmental Working Group, a nonprofit consumer-advocacy group, started doing their own analysis of pesticides on produce. The group relies largely on data from the USDA, which tests more produce than the FDA.
About 70 percent of US produce harbors traces of pesticides, the EWG reports in its latest shoppers' guide to the " dirty dozen," those fruits and vegetables with the highest pesticide load. Strawberries topped the list, released this week, for the fourth year in a row, with an average of nearly eight pesticides per sample, followed by spinach and kale. Spinach had more pesticides by weight than any other crop.
Olga Naidenko, the EWG's senior science adviser for children's environmental health, says she was surprised to see kale contaminated with a chemical called dacthal, which the EPA classifies as a possible human carcinogen and European regulators banned in 2009. Among the more troubling pesticides found on spinach is permethrin, a neurotoxic insecticide that's been linked to ADHD.
More than 90 percent of Americans have pesticides or their byproducts in their bodies, mostly from eating conventionally grown fruits and vegetables. Health experts worry that the EPA's pesticide-residue safety levels are too high to protect young children.
Leo Trasande, director of environmental pediatrics at New York University's Langone Health and author of the new book Sicker, Fatter, Poorer, says many of these pesticides act at extremely low levels that mimic our body's response to our own hormones. "These synthetic chemicals were not designed with hormonal biology in mind."