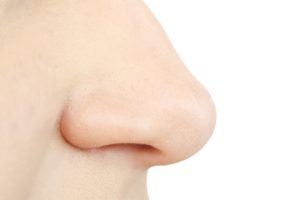 Have you recently lost your sense of taste or smell? Then you may be infected with the coronavirus COVID-19, even if you don't display any other symptoms.
The American Academy of Otolaryngology - Head and Neck Surgery (AAO-HNS) posted on its web-site that loss of a sense of smell (anosmia) and loss of a sense of taste (dysgeusia) are both symptoms of  COVID-19. Even if there are no other symptoms of COVID-19 - meaning it's a mild case, but it is still infectious and can be spread to others. Reports from South Korea are that about 30% of patients and from Germany that more than half of patients experience this.
It doesn't seem to matter how sick you are, or whether you are congested or not. Nothing seems to help - not nose drops or sprays.  Persons regain their sense of smell and/or taste after a few days or weeks.
It is suggested that loss of sense of smell could be used as a COVID-19 screening tool. Excerpt from the UK ENT group statement posted on the AAO-HNS web-site: 
There is already good evidence from South Korea, China and Italy that significant numbers of patients with proven COVID-19 infection have developed anosmia/hyposmia. In Germany it is reported that more than 2 in 3 confirmed cases have anosmia. In South Korea, where testing has been more widespread, 30% of patients testing positive have had anosmia as their major presenting symptom in otherwise mild cases.
In addition, there have been a rapidly growing number of reports of a significant increase in the number of patients presenting with anosmia in the absence of other symptoms – this has been widely shared on medical discussion boards by surgeons from all regions managing a high incidence of cases. Iran has reported a sudden increase in cases of isolated anosmia, and many colleagues from the US, France and Northern Italy have the same experience. 
Excerpt from NY Times article on this issue: Lost Sense of Smell May Be Peculiar Clue to Coronavirus Infection
On Friday, British ear, nose and throat doctors, citing reports from colleagues around the world, called on adults who lose their senses of smell to isolate themselves for seven days, even if they have no other symptoms, to slow the disease's spread. The published data is limited, but doctors are concerned enough to raise warnings.