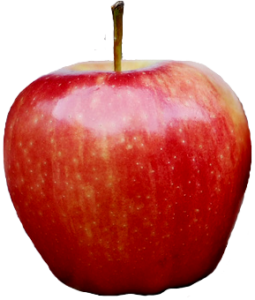 Once again, a study found that the foods we eat are associated with our risk for breast cancer. Results from a long-running European study found that certain foods (alcohol, wine, beer) are associated with an increased risk of breast cancer, while other foods (foods high in fiber, certain fruits such as apples and pears, and higher carbohydrate intake) are associated with a lower risk of breast cancer.
This study used data from the European Prospective Investigation into Cancer and Nutrition (EPIC) study, which enrolled 272,098 women (between 1992 and 2000) from 10 European countries. Women filled out an extensive nutritional questionnaire (to assess intake of 92 foods and nutrients) at the beginning, and then they were followed for about 15 years.
It has long been known that higher alcohol intake raises breast cancer risk, especially risk of postmenopausal breast cancer, and this study supports that. Fruits (esp. apples and pears) were associated with a lower risk of breast cancer - and they were also a main source of fiber foods, as well as carbohydrates.
What was not discussed in the study was that along with having many nutrients and high amounts of fiber, produce also contains multitudes of microbes. A recent study found that one apple alone has millions of bacteria! When we eat fresh fruits and vegetables, we are introducing microbes into the gut, as well as feeding beneficial gut microbes (and ultimately lowering chronic inflammation).
Unfortunately they only asked the women about foods one time at the beginning of the study. The women could have changed their dietary patterns over the next 15 years, especially since so many new foods have become popular and widely available. Also, looking at the food list - there was no mention of olive oil, which researchers view as anti-inflammatory, and lowering the risk of breast cancer.
Study by A.K.Heath et al. (in Breast Cancer Research). Excerpts from Medscape: Nutrient-Wide Association Study of 92 Foods and Nutrients and Breast Cancer Risk
Six foods and nutrients were identified as associated with risk of breast cancer in the EPIC study (10,979 cases). Higher intake of alcohol overall was associated with a higher risk of breast cancer, as was beer/cider intake and wine intake, whereas higher intakes of fiber, apple/pear, and carbohydrates were associated with a lower risk of breast cancer.  
Our findings confirm a positive association of alcohol consumption and suggest an inverse association of dietary fiber and possibly fruit intake with breast cancer risk.
In separate analyses by menopausal status, alcohol, beer/cider, and wine intakes were associated with a greater risk, and fiber intake was associated with a lower risk of breast cancer among postmenopausal women (N = 5738 cases) but not among premenopausal women (N = 5241 cases) (Figure 2). We also found intakes of spirits and molluscs (both associated with higher risk) met the FDR threshold among postmenopausal women. None of the other foods or nutrients met the FDR threshold among either postmenopausal or premenopausal women. 
Vegetables have garnered interest due to their rich phytochemical content and have been widely investigated for possible associations with breast cancer. In our study, no individual vegetables nor vegetable groups were associated with risk of breast cancer. Consistent with our results, a meta-analysis of 10 prospective studies,[38] and a pooled analysis of 20 cohort studies,[8] did not find any association between total vegetable intake and overall breast cancer risk, and likewise, no clear association was found in the Million Women Study.[29] ... Nevertheless, fruits and vegetables contain numerous nutrients, as well as fibre, which might collectively protect against cancer, rather than conferring a protective effect in isolation.[3]
Previous analyses in the EPIC study have found a weak association between saturated fat intake and breast cancer risk,[41,42] whereas no associations for total dietary fat intake or subtypes of fat intake were found in the present analysis. The lack of associations using this systematic NWAS approach, and in several other cohort studies,[2,29] suggests that dietary fat is unlikely to play an important role in breast cancer aetiology. However, a limitation of observational studies is that dietary questionnaires are limited in assessing eating out behaviours, and high fat processed foods consumed out of home might not be fully captured.
The fact that few foods and nutrients were found to be associated with breast cancer risk in this study, and other studies,[1,6,29] could support suggestions that diet in middle-age, or relatively recent diet, might not play an important role in the development of breast cancer.[26] It remains unclear whether diet throughout the life course or potential windows of susceptibility, for example during childhood and adolescence, is associated with breast cancer risk. However, it is worth noting that consistent with the dietary factors identified in this study, fiber intake and apple intake during adolescence and early adulthood were inversely associated with breast cancer risk in the Nurses' Health Study II.[43,44]