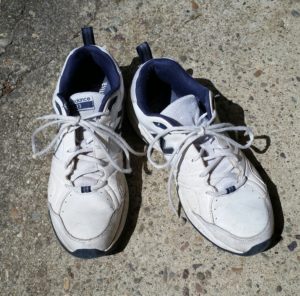 The CDC (Centers for Disease ) recently released another bit of gloomy news about Americans - that 25% of adults report being physically inactive. Being physically inactive means that they don't do any physical activities outside of work. This means no walking for exercise, no gardening, no bicycling, nothing.
There were differences according to where a person lives - from a low of physical inactivity of 17.7% of people in Colorado to a high of 49.4% in Puerto Rico. There were regional variations with the South reporting 27.5% of adults being physically inactive and with the West the least (21.0%).
There were also differences in physical inactivity levels by race and ethnicity. Overall, Hispanic adults (32.1%) reported the most physical inactivity outside of work, and non-Hispanic Asian adults the least (20.1%). The results were from large-scale health-related telephone surveys (called Behavioral Risk Factor Surveillance System or BRFSS), with more than 400,000 adults interviewed each year.
Why the concern with physical activity? Numerous studies find that physical activity results in better health, for example in lower risk of diabetes, better brain health, and lower risk of heart disease. Some researchers call exercise or physical activity a "magical bullet" in warding off heart disease.
Dr. Ruth Peterson, Director of CDC's Division of Nutrition, stated that:
"Getting enough physical activity could prevent 1 in 10 premature deaths. Too many people are missing out on the health benefits of physical activity such as improved sleep, reduced blood pressure and anxiety, lowered risk for heart disease, several cancers, and dementia (including Alzheimer's disease)."
How much physical activity is best? CDC guidelines state that adults should have at least 150 minutes (2 hours and 30 minutes) to 300 minutes of moderate intensity workouts each week. This includes brisk walking! All physical activity counts, for example, bicycling, gardening, fast dancing, exercise classes.
Jan. 20, 2022 CDC news release: CDC Releases Updated Maps of America's High Levels of Inactivity