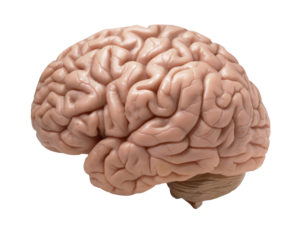 Great news for those who don't exercise at government recommended guideline levels of 150 minutes of moderate to vigorous activity per week. Which may be most of us, perhaps? Hmmm? A recent study found that even light intensity exercise is beneficial to the brain.
The study of 2354 persons (average age 53 years) in Framingham, Massachusetts, found that each additional hour spent in light-intensity physical activity was associated with a larger brain volume - equivalent to approximately 1.1 years less brain aging. Thus, the more activity, the more beneficial. In general, total cerebral brain volume declines at a rate of 0.2% per year after age 60 years - so slowing this process down is desirable.
Both physical activity levels and steps per day was looked at, and both were beneficial to brain volume. The study found that walking 10 ,000 or more steps per day was associated with higher brain volume when compared with persons who walked fewer than 5000 steps per day. But even 7500 steps was better for the brain than 5000 steps. How did they measure brain volume? With brain MRI imaging. 
This study found that light exercise is beneficial to the brain, specifically the brain volume - but note that these benefits are from levels below official recommended guidelines. The US Department of Health and Human Services (HHS) 2018 Physical Activity Guidelines for Americans state that 150 or more minutes of moderate to vigorous physical activity (MVPA) per week is recommended for substantial health benefits (but they also said that "some physical activity is better than none"). In other words, get off your butt and move - any activity and exercise is better than none!
From Science News: Light, physical activity reduces brain aging
Incremental physical activity, even at light intensity, is associated with larger brain volume and healthy brain aging.  ...continue reading "Light Physical Activity Is Beneficial to the Brain"