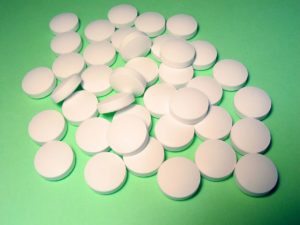 Another recent study gave support to what has been known for decades - the youngest children in a class, especially boys, are most likely to be diagnosed and treated medically for attention deficit hyperactivity disorder (ADHD) or other behavioral problems.
Of course the youngest children in a class are - it's called immaturity. In a class there can be a 12 months age difference between the oldest and youngest children. Younger, more immature children have a harder time sitting still and focusing for hours, plus all those worksheets.... No wonder they are at increased risk for ADHD diagnoses and having to take medications.
The large study conducted in Scotland in Wales found that flexibility in when a child starts school helps lower the risk of an ADHD diagnosis. And if necessary, a child should stay back a year (repeat the school year)
Another thing to keep in mind -  it's especially hard for active children when recesses are eliminated, as so many schools are now doing.
From Medical Xpress: Youngest children within their school year are more likely to be treated for ADHD, says new study
New research involving experts from the University of Nottingham shows that children younger than their classmates within a school year are more likely to be treated for Attention Deficit Hyperactivity Disorder (ADHD), suggesting immaturity may influence diagnosis. ...continue reading "Youngest Children in a Class Are At Increased Risk of ADHD Diagnosis and Medication"