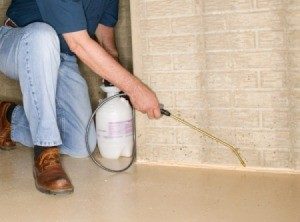 A recent study found that indoor use of pesticides is associated with a higher risk of chronic kidney disease (CKD). Especially in women.
The researchers found that the longer the pesticide exposure time, the higher the risk, even among persons without any underlying risk factors such as diabetes and hypertension. This type of CKD, without known causes, is known as chronic kidney disease of unknown origins (CKDu).
CKDu has already been linked with outdoor use of pesticides, including glyphosate and malathion. This disease is on the rise globally, so studies like this one looking at indoor pesticides are important. When pesticides are applied indoors, persons living there are exposed (breathe in) pesticides for a long time. They do not break down like outdoors, where there is sunlight and rain.
The kidneys are one of the most important organs for filtering waste out of the human body. We need to protect them! One way is to use least-toxic Integrative Pest Management (IPM) when needing to control pests indoors (e.g., by caulking holes, using baits or traps).
Excerpts from Beyond Pesticides: Chronic Kidney Disease of Unknown Origins Linked To Indoor Pesticide Use, Disproportionately Affecting Women
A study published in PLOS ONE finds a pointed, positive association between chronic kidney disease (CKD) of unknown origins (CKDu) and the use of indoor pesticides. Longer exposure times have an especially detrimental impact on kidney function, even among individuals without underlying diseases like diabetes mellitus and hypertension. The innovation of this study's purpose highlights the lack of exposure-related studies on kidney health outcomes associated with indoor pesticide use. ...continue reading "Indoor Use of Pesticides and Chronic Kidney Disease"