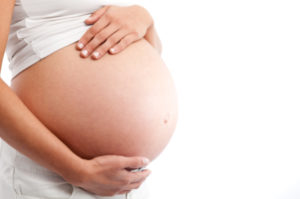 A very interesting study found that some chemicals found in cosmetics and hygiene products are strongly associated with preterm birth. Specifically, when these chemicals are found in a pregnant woman's vagina during the second trimester - then there is a higher risk of preterm birth.
The study identified these chemicals (DEA, ethyl glucoside, tartrate, and EDTA), but did not pinpoint the exact products they came from. They are all ingredients in hygiene and cosmetic products. Tartrate and EDTA are also used as food additives.
It is unfortunate that the researchers did not identify exactly which products the pregnant women had used/were exposed to with these chemicals. They did find that the black women in the study were exposed to more of these chemicals. When the cosmetics and hygiene products are identified, then women need to be warned to avoid them to lower their odds of a premature birth.
Note: the researchers referred to these chemicals as xenobiotics, which means "substances that are foreign to the body". Yup, they definitely are.
From Medical Xpress: Preterm birth linked to chemicals found in the vagina
Chemicals that accumulate in the vagina, potentially originating from personal care products, may contribute to spontaneous preterm birth, according to a new study by researchers at Columbia University Vagelos College of Physicians and Surgeons. ...continue reading "Some Cosmetic and Hygiene Product Ingredients Linked to Preterm Birth"