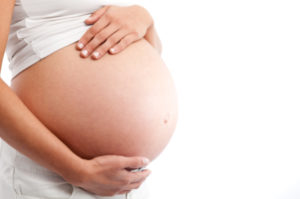 The evidence of harmful health effects from glyphosate is adding up. It's the most commonly used herbicide (weed killer) in the world, with nearly 300 million pounds of the pesticide (found in Roundup) applied each year in the United States! A recent study found that glyphosate is linked to preterm births in humans.
High levels of glyphosate and the glyphosate break-down product AMPA during late pregnancy (as measured in urine) are associated with preterm birth, according to recent research. This may be playing a role in why the United States has some of the highest rates of preterm birth rates among developed countries.
The study was conducted in Puerto Rico, where it is thought the high levels of environmental contamination (especially pesticides) plays a role in the especially high rates of preterm births (11.5%). Another study conducted in the United States (in rural Indiana with its high levels of glyphosate use on corn and soybean farms) also found shortened length of pregnancies.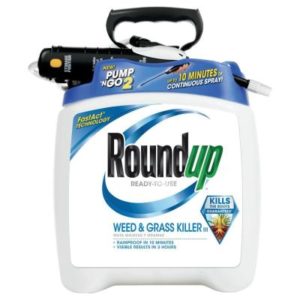 Humans are exposed to glyphosate and glyphosate residues all sorts of ways, including in the foods we eat, soil, air, and water. Glyphosate is used not only as a weed-killer, but also applied to glyphosate resistant genetically engineered (GE) crops such as soy, canola, corn, and also right before harvest (preharvest) on many grain crops.
Besides preterm birth, glyphosate is linked to a number of other health problems (e.g. cancer, endocrine disruption). Studies also link glyphosate to disruptions of the human gut microbiome, with a recent study finding that glyphosate kills some key beneficial gut microbes.
Bottom line: Eat as many organic foods as possible, especially when pregnant. This is because organic farmers are not allowed to use glyphosate.
From Futurity: Team Links Popular Weed killer Chemical to Preterm Births
Exposure to a chemical found in the weed killer Roundup and other glyphosate-based herbicides is significantly associated with preterm births, according to a new study. ...continue reading "Common Weed Killer Linked to Preterm Births"