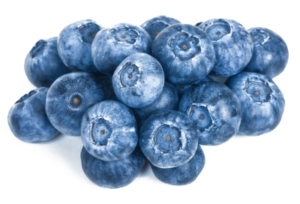 Well, it looks like the researchers devised a nutritional supplement, which they then tested and found beneficial effects on the thinking processes of older adults - so some bias there, but still interesting. What was in the supplement they called NT-020? Extracts of blueberries, green tea, vitamin D3, and amino acids such as carnosine. Science Daily:
Nutritional supplement improves cognitive performance in older adults, study finds
Now a University of South Florida (USF) study reports that a formula of nutrients high in antioxidants and other natural components helped boost the speed at which the brains of older adults processed information.
The USF-developed nutritional supplement, containing extracts from blueberries and green tea combined with vitamin D3 and amino acids, including carnosine, was tested by the USF researchers in a clinical trial enrolling 105 healthy adults, ages 65 to 85. The two-month study evaluated the effects of the formula, called NT-020, on the cognitive performance of these older adults, who had no diagnosed memory disorders.
Those randomized to the group of 52 volunteers receiving NT-020 demonstrated improvements in cognitive processing speed, while the 53 volunteers randomized to receive a placebo did not. Reduced cognitive processing speed, which can slow thinking and learning, has been associated with advancing age, the researchers said. Blueberries, a major ingredient in the NT-020 formula, are rich in polyphenols, a type of antioxidant containing a polyphenolic, or natural phenol substructure.
In several preclinical trials, researchers gave aging laboratory rats NT-020 to see if it boosted memory and other cognitive performance by promoting the health of neurons in the aging brain. Those studies demonstrated that NT-020 promoted the growth of stem cells in the brain, produced an overall rejuvenating effect, benefited animals with simulated stroke, and led to better cognitive performance.