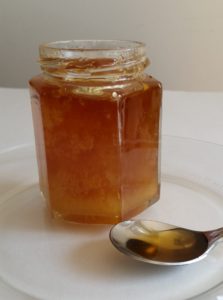 Are all foods contaminated by the herbicide glyphosate? The weed-killer glyphosate, which is in Roundup, keeps turning up in foods - basically in every food studied. Glyphosate is the most widely used herbicide in the world, and its use keeps increasing - which means we are increasingly exposed to more glyphosate residues in foods. What does this mean for our health? Along with other health effects (e.g. endocrine disruption, reproductive effects, alters the gut microbiome), there is increasing evidence that glyphosate herbicides are carcinogenic (cancer causing) - especially linked to non-Hodgkin lymphoma.
Studies detect glyphosate in most adults in the US, including pregnant women. Since glyphosate herbicides are so widely and heavily used by farmers (greater than 88.6 pounds per square mile in the US midwest!!, according to the USGS), then it is difficult to avoid glyphosate residue in foods. The US government is not helping the situation - they have been refusing to test for glyphosate in foods for years, and they have twice raised the allowable glyphosate residue levels in foods when asked to do so by Monsanto (the manufacturer of Roundup). The only way to avoid glyphosate is to eat organic foods - it is not allowed in organic food production. 
A recent Canadian government study looked at whether glyphosate was found in 200 honey samples from western Canada. Glyphosate was detected in 197 of the 200 samples! Even though beekeepers do not use glyphosate in beekeeping, the bees were picking it up in their search for nectar and bringing it back to the hives. Which means whenever one eats the honey, that person is also getting some glyphosate residues. A little here, a little there... we're getting  some everywhere...
Excerpts from an article by journalist Carey Gillam for Environmental Health News:
Weed killer residues found in 98 percent of Canadian honey samples
Study is the latest evidence that glyphosate herbicides are so pervasive that residues can be found in foods not produced by farmers using glyphosate. As U.S. regulators continue to dance around the issue of testing foods for residues of glyphosate weed killers, government scientists in Canada have found the pesticide in 197 of 200 samples of honey they examined.
The authors of the study, all of whom work for Agri-Food Laboratories at the Alberta Ministry of Agriculture and Forestry, said the prevalence of glyphosate residues in honey samples - 98.5 percent - was higher than what was reported in several similar studies done over the last five years in other countries.  ...continue reading "Pesticide Residues In Honey"