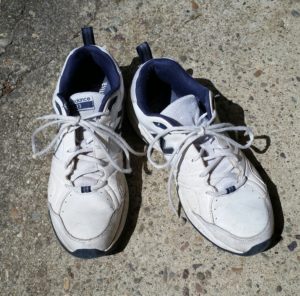 What if a doctor said you could avoid years of taking medication (and all their side effects and cost), better heart health, and avoid a heart attack by adopting some lifestyle changes. Could you do it? Would you? How to avoid 4 out 5 heart attacks, from Medical Xpress:
Healthy lifestyle choices may dramatically reduce risk of heart attack in men
Following a healthy lifestyle, including maintaining a healthy weight and diet, exercise, not smoking and moderating alcohol intake, could prevent four out of five coronary events in men, according to a new study publishing today in the Journal of the American College of Cardiology.
While mortality from heart disease has declined in recent decades, with much of the reduction attributed to medical therapies, the authors said prevention through a healthy lifestyle avoids potential side effects of medication and is more cost effective for population-wide reductions in coronary heart disease. 
For the study, researchers examined a population of 20,721 healthy Swedish men aged 45-79 years of age and followed them for 11 years. Lifestyle choices were assessed through a questionnaire exploring diet, alcohol consumption, smoking status, level of physical activity and abdominal adiposity (belly fat). Men in the study with the lowest risk were non-smokers, walked or cycled for at least 40 minutes per day, exercised at least one hour per week, had a waist circumference below 95 centimeters, consumed moderate amounts of alcohol, and followed a healthy diet with a regular consumption of fruits, vegetables, legumes, nuts, reduced-fat dairy products, whole grains and fish.
The researchers found a clear reduction in risk for heart attack for each individual lifestyle factor the participants practiced. For instance having a low-risk diet together with a moderate alcohol consumption led to an estimated 35 percent lower risk of heart attack compared to the high-risk group, those who practice none of the low-risk factors.
Men who combined the low-risk diet and moderate alcohol consumption with not smoking, being physically active and having a low amount of abdominal fat, had 86 percent lower risk. Researchers found similar results in men with hypertension and high cholesterol levels.
The burden of cardiovascular disease could be significantly reduced through programs targeted to men and promoting low-risk lifestyle choices. Even in those who take medication, an additional reduction in risk for chronic heart disease has been observed in those with a healthy lifestyle.
From John M., a cardiac electrophysiologist, who expressed his frustration with unnecessary heart disease, and commented on this study on drjohnm.org:
Let's stop the unnecessary treatment of heart disease
There are many reasons doctors suffer from burnout and compassion fatigue. One of the least-mentioned of these reasons is that much of what we do is so damn unnecessary. In the US, the land of excess everything, caregivers, especially cardiologists, spend most of our time treating human beings that didn't need to have disease.
Let's be clear and honest: Lifestyle-related disease is largely unnecessary.
These days, there is so much unnecessary disease that caregivers, especially cardiologists, rarely see it. We look past the obesity right to the cholesterol number and ECG. And then we pull out the prescription pad for the guideline-directed pills. Just typing that causes me angst.