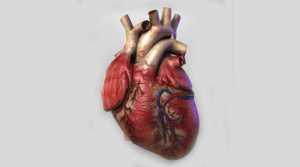 There has been a debate for years over whether surgery plus traditional medical therapy (medications +  lifestyle changes) is better than just medications and lifestyle changes for treating blocked arteries (ischemia) and preventing heart attacks and death. A recent study looked at this issue and found that there is no advantage to initially doing invasive procedures such as bypass surgery and stents for stable heart disease and moderately and severely blocked arteries. The surgical approach did not reduce the number of heart attacks and deaths. Sooo... it looks like medications and lifestyle changes alone may be the way to start treatment.
A large international study followed patients with stable heart disease and moderate or severe blocked arteries up to 5 years (median 3.2 years), and looked at rates of heart attacks and death. Researchers found that a conservative approach (lifestyle changes and medications) had the same results as an invasive intervention approach (invasive medical procedures such as bypass surgery and stents, followed by medications and lifestyle advice) in the patients. At the end of the study, both groups had similar death and heart attack rates.
From Medical Xpress: Studies show stents and surgery no better than medication, lifestyle changes at reducing the risk for heart attack  ...continue reading "Surgery or Just Medications and Lifestyle Changes to Reduce Heart Attack and Death Risk?"