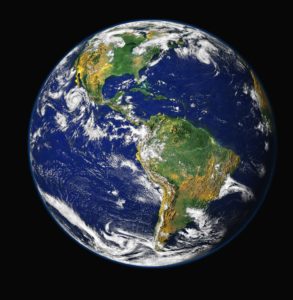 We love plastic, and use plastics in basically everything. However, with time and wear and tear, plastics are worn down, and little plastic microparticles are released into the air. These microplastics are less than 5 mm (millimeters) long - about the size of a sesame seed or less. Studies are finding them everywhere, including our drinking water, in seafood, all sorts of foods, the dust, and the air in our homes and workplaces. And of course microplastics wind up in our bodies (whether ingesting them through food and beverages, or breathing them in so that they go to the lungs). No one really knows what effects they have on human health, but studies are starting to find harms to animal health.
Well...  now there is another cause for concern. A new study finds more than expected amounts of microplastic particles in remote parts of the world (the Alps and Arctic!) where no one expected to find them in large amounts. The German researchers report that the main types of plastic microparticles they found were from varnish, rubber, polyethylene, and polyamide (nylon). The particles are transported through the atmosphere by winds and air currents. View it as air pollution. Bottom line: As humans continue to use more and more plastics, and more gets released into the air, this means we all will absorb more and more microplastics with still unknown impacts on health.  Ultimately we all will have to address this issue.
Excerpts from The Atlantic: A Worrisome Discovery in High Arctic Snowfall
In just the past decade, scientists have discovered that microplastics—defined as any plastic detritus that's about the size of a sesame seed or smaller—are a major new pollutant, the spread of which we're only now understanding. Microplastics are present in 94 percent of tap water in the United States, according to one study. They form as larger plastic items—toys, clothing, paint chips, car tires—get worn down and torn to shreds.  ...continue reading "Microplastics Are Found Even In Arctic Snow"