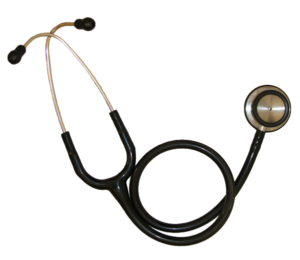 Today's post expands on the problem of superbugs in hospital rooms. Superbugs are microbes that resist many antibiotics and drugs, and are called multidrug-resistant organisms (MDRO) in the medical literature. According to the Centers for Disease Protection (CDC): Each year in the U.S. at least 2 million people get an antibiotic-resistant infection, and at least 23,000 people die as a direct result of antibiotic resistant infections. Multidrug-resistant microbes are a continuing problem in hospitals and nursing homes.
The last post was on the contamination of privacy curtains around beds in hospitals and nursing homes. A recently published study (by the same Univ. of Michigan Medical School researchers) goes further in looking at microbes in hospital rooms. They looked at 3 main multidrug resistant organisms: vancomycin-resistant enterococci (VRE), methicillin-resistant Staphylococcus aureus (MRSA),  and resistant gram-negative bacilli (RGNB). And yes, they found them in many rooms and on some patients' hands and nostrils.
In the study, a total of 399 patients (average age 60.8 years) were followed as they entered 2 hospitals in Michigan during 2017. Fourteen percent of patients were already colonized with an MDRO when sampled within 24 hours of admission to the hospital - with 10% already having an MDRO on their hands, 7.5% in their nostrils, and 3.5% on both hands and nostrils. Room surfaces were sampled within the first 24 hours of a patient arriving at the hospital room - twenty-nine percent of rooms harbored an MDRO on the surfaces sampled. Six percent of the patients acquired an MDRO on their hands during their hospital stay. Luckily there were no deaths during the study.  
These microbes are frequently shed by patients and staff, and then they contaminate surfaces for days - which means that other people (patients, visitors, and hospital staff) are at risk of getting (acquiring) these microbes when they touch these surfaces. Surfaces that patients and staff frequently touch are: bed control and bed rail, call button, television remote, bedside tray table top, phone, toilet seat, and bathroom door knob.
The researchers stated that their study shows that patient hands are an "important reservoir" of microbes and play a "crucial role in the transmission of pathogens in acute care hospitals". Thus there is a need for "patient hand hygiene protocols" - in other words, wash the hands frequently.
From Medical Xpress: 'Superbugs' found on many hospital patients' hands and what they touch most often
For decades, hospitals have worked to get doctors, nurses and others to wash their hands and prevent the spread of germs. But a new study suggests they may want to expand those efforts to their patients, too.  ...continue reading "Patients Both Spread and Acquire Multidrug Resistant Microbes In Hospitals"