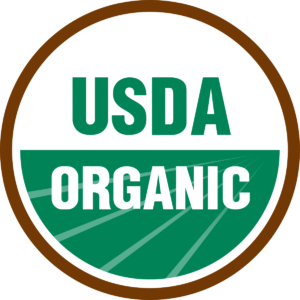 Many consumers don't realize it, but some (many?) of the countries that flood the US market with "organic" foods are actually committing fraud. The so-called organic foods are not organic, but are conventionally grown and the documents saying they are organic have been purchased for a price.
The investigative group Organic Eye that monitors the organic industry, including looking for fraud, has filed a lawsuit about this issue.
Many organic imported foods from places like China, Brazil, and Turkey are actually not organic, and this is why their "organic" foods are so inexpensive compared to foods grown by legitimate organic farmers here in the US. The Washington Post and others have written about the fraud. Buyer beware!
Yes, buy organic foods as much as possible, but try to buy organic foods grown and produced in the US, Canada, the European Union - and also from local farmers.
Excerpts from Organic Eye: Lawsuit Alleges Violation of Federal Law and a Green Light for Fraud - US Family Farmers Competitively Damaged, Consumers Deceived
Eugene, Ore. — When Oregon organic hazelnut grower Bruce Kaser started looking into why organic hazelnut imports from Turkey were priced so low, close to conventional hazelnuts, he found he was pulling on a thread that had the USDA certification of foreign commodities unraveling. His research exposed a systemic, conflict-ridden scandal, and led to the filing of a federal lawsuit on October 17 against the USDA, alleging a breach in the intent of Congress' Organic Foods Production Act (OFPA). ...continue reading "Organic Foods From Other Countries May Not Be Organic"