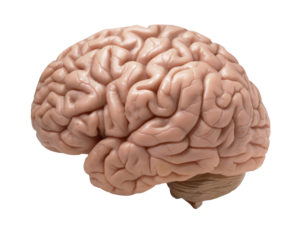 Another study showing big problems with anticholinergics, which are in many popular medicines - both non-prescription and prescription (e.g., Chlor-Trimeton, Benadryl, Tavist, Dimetapp). An earlier study with older adults found a dose-response link with dementia, but the current study explored this issue further. They followed 2 groups of  "cognitively normal older adults" in their early 70s for several years: those who took anticholinergic medicines and those who did not take anticholinergic medicines. They found that those who took anticholinergic medicines had reduced brain volume (brain shrinking) and cognitive decline (when compared to those who did not take anticholinergic medicines). The researchers summarized their findings as the "use of anticholinergic medication was associated with increased brain atrophy and dysfunction and clinical decline". This finding was greatest for those taking drugs with the most anticholinergic activity.
See a list of anticholinergic medicines  from the Aging Brain Program of the Indiana University Center for Aging Research. Definitely try to avoid medicines with a score of 2 (medium effect) or 3 (high effect), but I would even be cautious about score 1 (low effect) medicines - use all medicines only as long as absolutely needed. My one very important question is: If these effects are found in older adults, what do anticholinergics do to younger brains, especially the developing brains of children? From Medical Xpress:
Brain scans link physical changes to cognitive risks of widely used class of drugs
Older adults might want to avoid a using class of drugs commonly used in over-the-counter products such as nighttime cold medicines due to their links to cognitive impairment, a research team led by scientists at Indiana University School of Medicine has recommended. Using brain imaging techniques, the researchers found lower metabolism and reduced brain sizes among study participants taking the drugs known to have an anticholinergic effect, meaning they block acetylcholine, a nervous system neurotransmitter.
Previous research found a link between between the anticholinergic drugs and cognitive impairment and increased risk of dementia.....Drugs with anticholinergic effects are sold over the counter and by prescription as sleep aids and for many chronic diseases including hypertension, cardiovascular disease, and chronic obstructive pulmonary disease. A list of anticholinergic drugs and their potential impact is at http://www.agingbraincare.org/uploads/products/ACB_scale_-_legal_size.pdf.
Scientists have linked anticholinergic drugs and cognitive problems among older adults for at least 10 years. A 2013 study by scientists at the IU Center for Aging Research and the Regenstrief Institute found that drugs with a strong anticholinergic effect cause cognitive problems when taken continuously for as few as 60 days. Drugs with a weaker effect could cause impairment within 90 days.
The current research project involved 451 participants, 60 of whom were taking at least one medication with medium or high anticholinergic activity. The participants were drawn from a national Alzheimer's research project....and the Indiana Memory and Aging Study. To identify possible physical and physiological changes that could be associated with the reported effects, researchers assessed the results of memory and other cognitive tests, positron emission tests (PET) measuring brain metabolism, and magnetic resonance imaging (MRI) scans for brain structure.
The cognitive tests revealed that patients taking anticholinergic drugs performed worse than older adults not taking the drugs on short-term memory and some tests of executive function, which cover a range of activities such as verbal reasoning, planning, and problem solving. Anticholinergic drug users also showed lower levels of glucose metabolism—a biomarker for brain activity—in both the overall brain and in the hippocampus, a region of the brain associated with memory and which has been identified as affected early by Alzheimer's disease. The researchers also found significant links between brain structure revealed by the MRI scans and anticholinergic drug use, with the participants using anticholinergic drugs having reduced brain volume and larger ventricles, the cavities inside the brain.