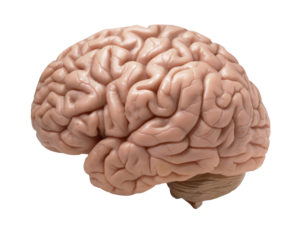 Back in 2015 and 2016 some studies found a link between taking medicines that are anticholinergic and cognitive decline and dementia. Some examples of non-prescription anticholinergic medications are Chlor-Trimeton, Benadryl, Tavist, and Dimetapp. During this time a person also contacted me to report that his relative, who had Down's syndrome, had once participated in a study where he received cholinergic therapy, with the result that during the study he functioned better neurologically.
Meanwhile, I read several studies of older people that supported the result of a higher intake of foods with choline and better neurological functioning (e.g. verbal and visual memory).
A recent large study of men over a 4 year period found an association between a  higher intake of foods with choline (dietary choline) and better performance on several cognitive tests and lower risk of dementia. The research, which was conducted in Finland, found that the relationship seemed especially strong for a type of choline called phosphatidylcholine. Eggs (specifically the egg yolks) are a primary dietary source of phosphatidylcholine, and indeed, in the study, higher egg intake was associated with better performance on several measures, including verbal fluency, as well as lower risk of dementia.
Choline is an essential nutrient, found in some foods. Its role in the body is complex, but one of its roles is to produce acetylcholine, an important neurotransmitter for memory, mood, muscle control, and other brain and nervous system functions (NIH choline fact sheet). On the other hand, anticholinergic medications block the action of the neurotransmitter acetylcholine (which is involved with learning and memory). Anticholinergic medications include many common drugs, such as some antihistamines, sleeping aids, tricyclic antidepressants, medications to control overactive bladder, and drugs to relieve the symptoms of Parkinson's disease.
What should one do? First, make sure to eat some foods rich in choline, especially eggs. The researchers themselves say that "consuming an adequate amount of foods high in choline may be an easy, effective, and affordable way to maintain cognitive functioning". Good sources of choline are meat, dairy products, poultry, and eggs - and it appears that eggs (the egg yolks) are especially beneficial. Second, one should also try to avoid non-prescription and prescription medicines known to be anti-cholinergic. For example switch from allergy medicines diphenhydramine or chlorpheniramine (Chlor-Trimeton) to one that isn't anticholinergic. [See list.]
From Science Daily: Dietary choline associates with reduced risk of dementia  ...continue reading "The Choline In Eggs Is Beneficial For the Brain"