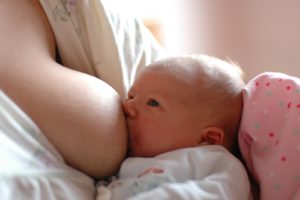 Some more good news for women who breastfeed their babies. A large international study found an association between breastfeeding and an average 24% lower incidence of ovarian cancer years later (when compared to women who never breastfed).
But if you look at the results more closely, you see that the longer the woman breastfeeds, the lower the risk of ovarian cancer - so that breastfeeding for 3 months was associated with an 18% lower risk, while breastfeeding for 12 months or more is associated with a 34% lower risk.
Over the years, other studies found that breastfeeding is associated with a number of health benefits for the mother, such as a lower risk of diabetes and breast cancer.
From Medical Xpress: Breastfeeding linked to lower ovarian cancer risk ...continue reading "Breastfeeding Associated With A Lower Risk Of Ovarian Cancer"