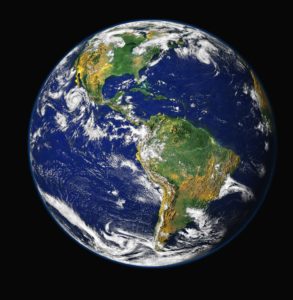 Today is Earth Day, a good day to reflect on the state of the Earth. Our home. Think about the tremendous amount of air pollution in the air we breathe, of which two pollutants of concern are ozone and fine particulate matter.
The American Lung Association released its annual State of the Air 2021 report. Unfortunately, it reports that more than 40% of American (over 135 million people) are living in places with unhealthy levels of ozone or particle pollution.
Air pollution has all sorts of negative health effects (e.g. effects on brain, heart disease, premature death) The report also points out that the burden of living with the unhealthiest air is not shared equally by everyone. A report finding: "People of color are over three times more likely to be breathing the most polluted air than white people."
On the other hand, things would be even worse without the fifty year old Clean Air Act (passed in 1970, signed into law by President Nixon). The air quality data used in the report is collected at official monitoring sites across the United States by the federal, state, local and tribal governments. Note that wildfires added to levels of air pollution. It's not just industry, power plants, and vehicles.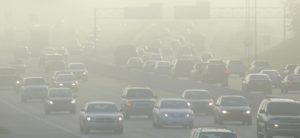 Which cities in the US have the worst forms of air pollution? Los Angeles remains the city with the worst ozone pollution in the nation. Fairbanks, Alaska is currently the metropolitan area with the worst short-term particle pollution for the first time. And Bakersfield, California returned as the most polluted for year-round particle pollution (for a second year in a row).
Are you wondering about the ozone and particle pollution in X, Y, or Z locations? Go check out the report. Just keep in mind that it is NOT looking at specific chemical emissions in the air, but only 2 things: ozone and fine particulates.
Short summary, from The Hill: Shocking new study finds 4 out of every 10 Americans live in areas with unhealthy air pollution
Easy to read, with lots of links. From the American Lung Association: State of the Air 2021
The report's 25 most polluted cities for ozone and particulate matter: Most Polluted Places to Live