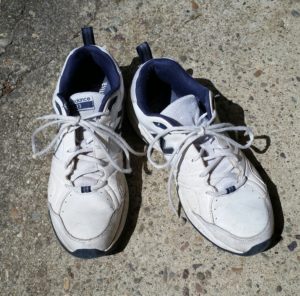 The results of a recent study suggested that walking 4 hours or more a week or 2 to 3 hours of moderate physical activity may have a (slight) protective effect of reducing stroke severity in persons who get a stroke. The study, which was conducted in Sweden, found that persons who were physically more active before their stroke and were younger in age were more likely to have a mild stroke (rather than a moderate or severe stroke). This finding was an association (didn't prove it).
But ...the majority of persons participating in the study - whether they exercised or not before the stroke - had mild strokes, and a minority in all of the groups had moderate or severe strokes. 73% of physically inactive people, 85% of those with light physical activity, and 89% of  those who had engaged in moderate physical activity before their strokes had mild strokes. Researchers found that light (walking or a similar activity for at least 4 hours per week) and moderate physical activity (2 to 3 hours per week) were equally beneficial. From Medical Xpress:
People who walk just 35 minutes a day may have less severe strokes
People who participate in light to moderate physical activity, such as walking at least four hours a week or swimming two to three hours a week, may have less severe strokes than people who are physically inactive, according to a study published in the September 19, 2018, online issue of Neurology, the medical journal of the American Academy of Neurology. 
...continue reading "Could Physical Activity Reduce Stroke Severity?"