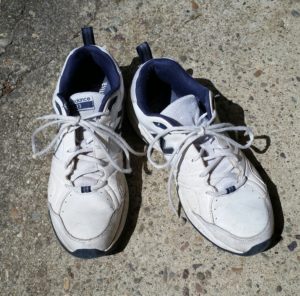 Walking may be the best way to deal with arthritis pain in the knees (knee osteoarthritis) and to slow its progression. Yes, rather than resting arthritic knees, the best treatment appears to be walking.
A study of individuals over the age of 50 found that walking for exercise prevented flare ups of arthritis knee pain from becoming persistent pain. This might be because consistent movement can help create muscle mass, strengthening ligaments around the joints that have osteoarthritis.
The study also found that walking for exercise is an effective way to slow the damage that occurs within the knee joint. Who would have guessed?
From Science Daily - Walking Towards Healthier Knees
A new study published in Arthritis & Rheumatology led by researchers at Baylor College of Medicine reveals that walking for exercise can reduce new frequent knee pain among people age 50 and older diagnosed with knee osteoarthritis, the most common form of arthritis. Additionally, findings from the study indicate that walking for exercise may be an effective treatment to slow the damage that occurs within the joint. ...continue reading "Walking Is A Good Treatment For Knee Arthritis"