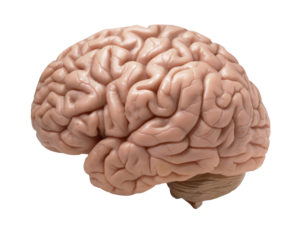 The last post dealt with the link between highly processed food and increased risk of cancer. Now an interesting article written by Dr. Lisa Mosconi (Associate Director of the Alzheimer's Prevention Clinic at Weill Cornell Medical College/New York -Presbyterian Hospital) refers to that study when discussing research about lifestyles (and especially diet) and later Alzheimer's disease.
It'll be interesting to see how this research plays out - is her approach stressing diet (and avoiding ultra-processed food and trans fats) and lifestyle correct or not? Much of what she says definitely makes sense and is supported by research, such as the negative health effects of chronic inflammation, and how eating actual, real foods has beneficial health effects. On the other hand, vitamin, mineral, and fish oil supplements generally don't show those health benefits (as she discusses here).
Currently there are a number of theories about causes of Alzheimer's disease (including the role of microbes), as well as a number of drug treatments that so far have gone nowhere. If Dr. Mosconi's research interests you, then read the interview she did in 2017. [In the interview she talks about the importance of exercise, intellectual stimulation, social networks, and the benefits of eating real foods rather than supplements. She recommends: drink water, eat fish, eat vegetables and fruit, eat glucose rich foods, and don't eat highly processed and fast foods.]  From Quartz:
The road to Alzheimer's disease is lined with processed foods
Dementia haunts the United States. There's no one without a personal story about how dementia has touched someone they care for. But beyond personal stories, the broader narrative is staggering: By 2050, we are on track to have almost 15 million Alzheimer's patients in the US alone. ... It's an epidemic that's already underway—but we don't recognize it as such. The popular conception of Alzheimer's is as an inevitable outcome of aging, bad genes, or both.  ...continue reading "Ultra-Processed Foods and Alzheimer's?"