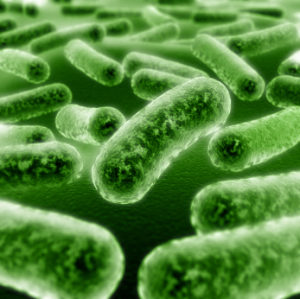 We have microbiomes all over our bodies. Millions of microbes in communities - for example, the ear, the sinuses, the skin, the gut, and on and on. Women also have a vaginal microbiome. When the microbiome of the vagina gets disrupted, health effects such as bacterial vaginosis (BV) can occur.
The Scientist recently published a good article on the vaginal microbiome, as well as the microbes in the vagina associated with health and those associated with health problems. [Note: All these microbes live together in a healthy vaginal microbiome - it's just that sometimes the balance gets disrupted.] Much has been learned since they first wrote about the microbiome of the healthy vagina in 2014 - but much is still unknown.
Some good news is that the beneficial bacteria Lactobacillus crispatus, which is very important for a healthy vagina, is now easily available as a probiotic supplement (to be taken when needed) in the US. Back in 2016 it was only available in Europe for BV and urinary tract infections (UTIs). This bacteria has been referred to as the "golden child of all the lactobacilli" in the vaginal microbiome.
Excerpts from The Scientist: The Vaginal Microbiome is Finally Getting Recognized
Vaginal dysbiosis has long been a taboo subject, but studying and optimizing the vaginal microbiome could be a game changer for women's health. ...continue reading "The Vaginal Microbiome"