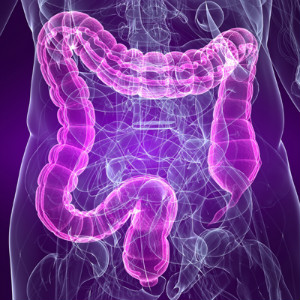 We have trillions of bacterial cells from thousands of different strains of bacteria living in our gut! Researchers at MIT (Massachusetts Institute of Technology) collected stool samples from 90 people living in the Boston area (some for as long as 2 years), did modern genetic sequencing, and in this way isolated nearly 8000 strains of bacteria.  These bacterial strains were from the six major phyla of bacteria (e.g. Bacteroidetes and Firmicutes) that dominate the human gastrointestinal tract. Just remember that the human gut also has fungi, archaea, and viruses living there. Yes, it is crowded in the gut!
The researchers took repeated stool samples from about a dozen of the volunteers and so were able to study bacterial changes within individuals over time. They are making all the data about the gut bacterial strains available to other researchers, with the hope that this will help scientists develop new treatments for a variety of diseases. This data set is called the Broad Institute-OpenBiome Microbiome Library (BIO-ML). This is important information to have because study after study is finding that there are gut microbial differences in people with a number of diseases as compared to healthy individuals.
BOTTOM LINE: The goal should be to feed and nurture beneficial gut microbes, ones that are associated with health. The best way to feed your beneficial gut microbes is to have a diet with lots of whole, real foods and fiber - which means a diet rich in fruits, vegetables, whole grains, nuts, legumes (beans), and seeds. (Think Mediterranean style dietary pattern.) And to eat less (a lot less) highly processed, low fiber, refined grains, and sugary foods. In other words, you don't want to feed microbes linked to chronic inflammation and diseases, but instead want to feed beneficial microbes linked to health (and not chronic inflammation). For example, choose the apple and not the candy bar. Your gut microbes will thank you.
From MIT News Office: A comprehensive catalogue of human digestive tract bacteria   ...continue reading "There Are Thousands of Human Gut Bacteria Strains"