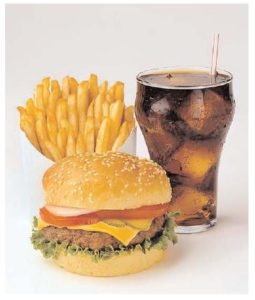 Over the course of the last two decades there have been changes in the American diet. A recent study found that Americans now eat more ultra-processed foods than ever (53.5% of calories), and have decreased their consumption of minimally processed foods (fruits, vegetables, whole grains, dairy, meat). This is not good for health.
Consumption of ultra-processed foods is linked to obesity and some chronic diseases. It is also not good for the gut microbiome (the community of millions of bacteria, fungi, and viruses that live in the intestines). Ultra-processed foods include sugary breakfast cereals, sweets, frozen pizza, soda, fast food, salty snacks, canned soup. They can contain preservatives, additives, artificial ingredients, and emulsifiers (which are linked to gut inflammation).
The study by New York University researchers found that ultra-processed food consumption grew from 53.5 percent of calories in the beginning of the period studied (2001-2002) to 57 percent at the end (2017-2018). They found that ready-to-eat or just heat meals (e.g., frozen dinners) increased the most, while the intake of some sugary foods and drinks (e.g. soda) declined.
Most of the decrease in minimally processed whole foods (from 32.7 percent to 27.4 percent of calories in two decades) was mostly due to people eating less meat and dairy. And who increased their intake of ultra-processed foods the most during this time? Older adults (age 60 and over), who also decreased their intake of whole foods the most over 2 decades.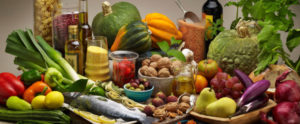 Bottom line: try to increase your intake of real whole foods, and decrease your intake of ultra-processed foods. This would benefit your gut microbiome (feed the good gut microbes with whole foods: fruits, vegetables, whole grains, legumes, seeds, nuts) and your health.
From Science Daily - Americans are eating more ultra-processed foods
Consumption of ultra-processed foods has increased over the past two decades across nearly all segments of the U.S. population, according to a new study by researchers at NYU School of Global Public Health.  ...continue reading "Americans Are Eating More Ultra-Processed Food Than Ever"