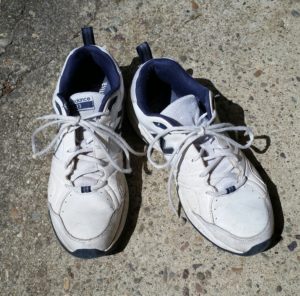 For a long time we thought that our genes determine how long we will live (longevity). A new study says not so fast - how we live is more important than our genes. Specifically, how much physical activity and sedentary time (time spent sitting) both have an effect on whether we die early or later, no matter our genetic make-up.
Researchers found that among older women - having higher weekly amounts of light, moderate, or vigorous physical activity was associated with a lower risk of early death. Having higher amounts of sedentary (sitting) time was associated with a higher risk of early death. It didn't matter if there was a genetic predisposition for longevity or not - the findings applied to everyone.
Bottom line: Get off the sofa or out of your chair and move, move, move. All types of physical activity are good for longevity and to lower risk of disease. While this study looked at older women, the findings are also thought to apply to older men.
From Science Daily: Physical activity may have a stronger role than genes in longevity
Previous research has shown that low physical activity and greater time spent sitting are associated with a higher risk of death. Does risk change if a person is genetically predisposed to live a long life? ...continue reading "Physical Activity May Be More Important Than Genes In Longevity"