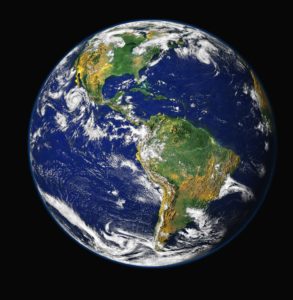 Are you ready for the world getting hotter over the next 5 years? And along the way setting record highs?
The World Meteorological Organization (WMO) predicts that the next 5 years are likely to have temperatures soaring to record highs. The causes are climate change (from heat-trapping greenhouse gasses) plus a naturally occurring El Nino (which is expected to start this summer).
Thus WMO Secretary-General Professor Petteri Taalas warns us:
"A warming El Niño is expected to develop in the coming months and this will combine with human-induced climate change to push global temperatures into uncharted territory," he said. "This will have far-reaching repercussions for health, food security, water management and the environment. We need to be prepared."
Why isn't everyone in the US government (including Senate and House of Representatives) taking serious steps about climate change? Our climate is changing!
From the World Meteorological Organization: Global temperatures set to reach new records in next five years
Global temperatures are likely to surge to record levels in the next five years, fuelled by heat-trapping greenhouse gases and a naturally occurring El Niño event, according to a new update issued by the World Meteorological Organization (WMO). ...continue reading "Record High Temperatures Predicted For Next Five Years"