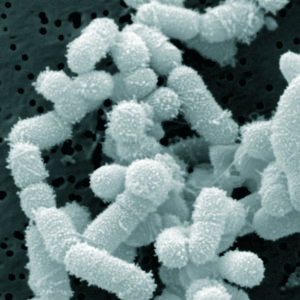 It's now 4 years being free of chronic sinusitis and off all antibiotics! Four amazing years since I (and then the rest of my family) started using easy do-it-yourself sinusitis treatments containing the probiotic (beneficial bacteria) Lactobacillus sakei. My sinuses feel great! And yes, it still feels miraculous.
After reading the original ground-breaking research on sinusitis done by Abreu et al (2012), it led to finding and trying L. sakei as a sinusitis treatment. Of course, there is an entire community of microbes (bacteria, fungi, viruses) that live in healthy sinuses - the sinus microbiome - but L. sakei seems to be a key one for sinus health.
I just updated the post The One Probiotic That Treats Sinusitis (originally posted January 2015) using my family's experiences (lots of self-experimentation!) and all the information that people have sent me. The post has a list of brands and products with L. sakei, treatment results, as well as information about some other promising probiotics (beneficial bacteria). Thank you so much!
Thank you all who have written to me  - whether publicly or privately. Please keep writing and tell me what has worked or hasn't worked for you as a sinusitis treatment. If you find another bacteria or microbe or product that works for you - please let me know. It all adds to the sinusitis treatment knowledge base. I will keep posting updates.