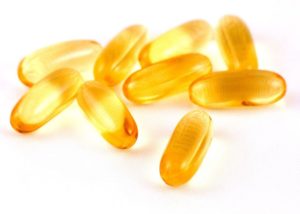 The past year has resulted in disappointments for the vitamin and mineral supplement industry as study after study didn't find health benefits from routinely ingesting them. Instead, study after study found health benefits from eating a good diet, specifically one that has as few as possible highly processed foods, but lots of whole foods, and rich in whole grains, fruits, vegetables, nuts, seeds, and legumes (beans). And in this way, also high in fiber. Think along the lines of a Mediterranean diet.
The following are some of the studies finding no benefits to various vitamin and mineral supplements. Many found the results of the vitamin D studies especially disappointing.
1) From Science Daily - Vast majority of dietary supplements don't improve heart health or put off death, study finds
In a massive new analysis of findings from 277 clinical trials using 24 different interventions, Johns Hopkins Medicine researchers say they have found that almost all vitamin, mineral and other nutrient supplements or diets cannot be linked to longer life or protection from heart disease.  
Although they found that most of the supplements or diets were not associated with any harm, the analysis showed possible health benefits only from a low-salt diet, omega-3 fatty acid supplements and possibly folic acid supplements for some people. Researchers also found that supplements combining calcium and vitamin D may in fact be linked to a slightly increased stroke risk.   [Journal study in Annals of Medicine.]
2) In one large study, people were randomly assigned to different groups, with the dosages of vitamin D group being 2000 IU/day and the omega-3 fatty acid (fish oil) supplements 1 g/day. Nope, vitamin D and fish oil supplements did not reduce chronic (systemic) inflammation over the course of 1 year. Surprisingly, one biomarker of inflammation even rose 8% in those taking vitamin D daily.
Medical Xpress: Vitamin D and Omega 3 supplements do not reduce risk of systemic inflammation: study
3) Excerpts from Medical Xpress: High doses of vitamin D for critically ill patients yield minimal benefit
A major study conducted by the National Heart, Lung and Blood Institute's Prevention and Early Treatment of Acute Lung Injury (PETAL) Network into whether high doses of vitamin D can improve health outcomes for critically ill patients has concluded that such supplements do not reduce mortality or improve other non-fatal outcomes.
A deficiency of vitamin D is a common risk factor for worse outcomes in critically ill patients. While vitamin D is most known for strong bone formation, it also helps to fight infections, is a potent anti-inflammatory agent, and is essential for lung development and function.
From April 2017 through July 2018, 2,624 patients at 44 hospitals consented to participate in the study. Of those, 1,360 screened as vitamin D deficient and ultimately 1,078 were included in the final analysis. About half received vitamin D and half received a placebo, and the vitamin D group achieved rapid correction of vitamin D deficiency in the blood. Patients were followed for 90 days, and researchers found no difference in mortality rates, hospital length of stay, or time on mechanical ventilation between the two groups. [The original study.]
4) Taking high doses of vitamin D may even reduce bone density.  From Science Daily: Vitamin D: How much is too much of a good thing?
A three-year study by researchers at the Cumming School of Medicine's McCaig Institute for Bone and Joint Health published in the Journal of the American Medical Association (JAMA), showed there is no benefit in taking high doses of vitamin D. The study followed 300 volunteers between the ages of 55 and 70 in a double-blind, randomized clinical trial to test the hypothesis that with increasing doses of vitamin D, there would be a dose-related increase in bone density and bone strength. A third of the study participants received 400 IU of vitamin D per day, a third received 4,000 IU per day, and a third received 10,000 IU per day.
Total BMD [bone mineral density] decreased over the three-year period by 1.4 per cent in the 400 IU group, 2.6 in the 4,000 IU group and 3.6 in the 10,000 IU group. The conclusion was that, contrary to what was predicted, vitamin D supplementation at doses higher than those recommended by Health Canada or Osteoporosis Canada were not associated with an increase in bone density or bone strength. Instead, the XtremeCT detected a dose-related decrease in bone density, with the largest decrease occurring in the 10,000 IU per day group. More research is required to determine if high doses may actually compromise bone health.
A secondary outcome of the study indicated a potential safety concern with taking high levels of vitamin D. Although there were incidents in all three arms of the study, the investigators found that participants assigned to receive higher doses of daily vitamin D supplementation (4000 IU and 10,000 IU) over the three years were more likely to develop hypercalciuria (elevated levels of calcium in the urine), compared to those receiving a lower daily dose. Hypercalciuria is not uncommon in the general population, but is associated with increased risk of kidney stones and may contribute to impaired kidney function.
Hyperalciuria occurred in 87 participants. Incidence varied significantly between the 400 IU (17%) 4000 IU (22%) and 10,000 IU (31%) study groups. [The original study.]