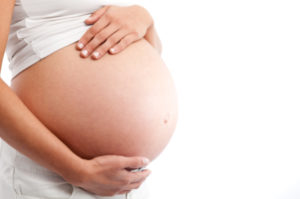 Pregnancy is a time when one should try to eat as well as possible, especially for the health of the developing baby. Included in this is the baby's brain development and later intellectual functioning (neurocognitive development). A recent study found that a mother's vitamin D levels during pregnancy are associated with the IQ of the child - that is, higher levels of vitamin D during the second trimester  of pregnancy were associated with higher IQs at age 4 to 6 in the child.
Just keep in mind that it's an association - it does not mean that lower vitamin D levels cause lower IQ. Vitamin D levels go hand in hand with other things - for example, vitamin D levels are lower when a person has chronic inflammation or an underlying health condition. Other studies have had mixed results - some had similar findings of effects on intellectual development, but others did not. Black women are at higher risk of vitamin D deficiencies due to their skin melanin content (harder to get enough vitamin D from the sun).
However, these results do add support for trying to correct vitamin D deficiencies and keeping vitamin D levels higher during pregnancy - by taking supplements and getting sunlight. Note that it's very hard to get enough vitamin D through food. The researchers said that prenatal supplements typically contain 400–600 IU vitamin D, but this is probably insufficient to correct vitamin D deficiencies, in which case they recommend daily supplementation of 800 to 1000 IU vitamin D.
From Medical Xpress: Vitamin D levels during pregnancy linked with child IQ
Vitamin D is a critical nutrient and has many important functions in the body. A mother's vitamin D supply is passed to her baby in utero and helps regulate processes including brain development. A study published today in The Journal of Nutrition showed that mothers' vitamin D levels during pregnancy were associated with their children's IQ, suggesting that higher vitamin D levels in pregnancy may lead to greater childhood IQ scores. The study also identified significantly lower levels of vitamin D levels among Black pregnant women. ...continue reading "Vitamin D Levels During Pregnancy Associated With A Child's IQ"