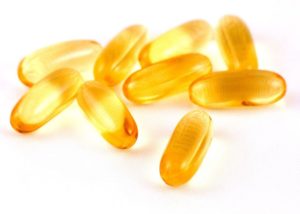 Long-awaited  vitamin D studies are finally appearing this year. A large international study found that higher levels of vitamin D in a person's blood is associated with a lower risk of colorectal cancer. Those with the highest vitamin D levels had a 21% lower risk (compared to the lowest group) of colorectal cancer after an average 5.5 years.
But the researchers generally do not recommend vitamin D supplements - saying that most people had adequate levels from foods and sunshine. However, they suggest that the risk for vitamin D deficiency is higher for those with very dark skin; for older adults (their skin may not be as efficient at synthesizing vitamin D); and for those who do not go outside at all - and that these groups may need supplementation (but not beyond 4000 IU per day - because higher levels have negative health effects). From Medical Xpress:
Large international study links blood vitamin D levels to colorectal cancer risk
A new study authored by scientists from the American Cancer Society, the Harvard T.H. Chan School of Public Health, the U.S. National Cancer Institute, and more than 20 other medical centers and organizations finds that higher circulating vitamin D concentrations are significantly associated with lower colorectal cancer risk. This study strengthens the evidence, previously considered inconclusive, for a protective relationship. Optimal vitamin D concentrations for colorectal cancer prevention may be higher than the current National Academy of Medicine recommendations, which are based only on bone health.  ...continue reading "Vitamin D and Colorectal Cancer Risk"