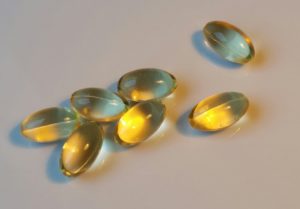 More studies are finding that supplementing with vitamin D is not living up to its original promise - that is, as a supplement that can prevent or treat all sorts of health conditions. Two recent large studies found that daily vitamin D supplementation in persons with or without a vitamin D deficiency didn't reduce the risk of getting COVID-19.
Both studies found that no matter the vitamin D dose - low (800 IU/day), high (3200 IU/day), or even taken as a cod liver oil supplement -  didn't prevent COVID infection, serious COVID, or any other respiratory infection. Very disappointing findings!
The researchers stress that both study results underscore that the COVID vaccines are the best way to protect a person from COVID-19 or a serious COVID illness. They advise that only persons with a vitamin D deficiency need vitamin D supplements. [Note: The best form of vitamin D is D3, which was given to the study participants.]
However, it must be pointed out that some other studies have found that vitamin D does lower how many respiratory infections a person gets each year (while other studies find no effect). So we'll see... more studies are ongoing.
From Medscape: Vitamin D Supplementation Shows No COVID-19 Prevention
Two large studies out of the UK and Norway show vitamin D supplementation has no benefit — as low dose, high dose, or in the form of cod liver oil supplementation — in preventing COVID-19 or acute respiratory tract infections, regardless of whether individuals are deficient or not. ...continue reading "Two Studies Find Vitamin D Doesn't Prevent COVID"