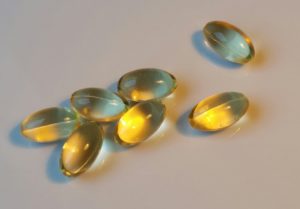 The results from well done studies on vitamin D supplements have frequently been disappointing due to lack of health benefits. However, a recent study found that the risk of melanoma (a skin cancer) was significantly reduced in persons taking vitamin D supplements.
The Univ. of Eastern Finland researchers also found no link between vitamin D supplementation and facial photoaging, actinic keratoses, nevus count, basal cell carcinoma and squamous cell carcinoma.
Just keep in mind that the people were not randomly selected  - these were self-selected groups, and thus this is a correlation study. There could be a reason other than vitamin D for the different outcomes.
From Science Daily: Fewer cases of melanoma among people taking vitamin D supplements
Fewer cases of melanoma were observed among regular users of vitamin D supplements than among non-users, a new study finds. People taking vitamin D supplements regularly also had a considerably lower risk of skin cancer, according to estimates by experienced dermatologists. The study, conducted in collaboration between the University of Eastern Finland and Kuopio University Hospital and published in Melanoma Research, included nearly 500 people with an increased risk of skin cancer. ...continue reading "Study Finds Vitamin D Supplements are Linked to Lower Risk of Melanoma"