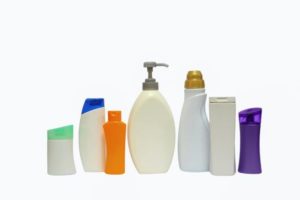 Many health professionals have warned for years that the antibacterial triclosan should be avoided. Triclosan is found in a large variety of personal and consumer products labeled "antibacterial" or "antimicrobial". Now a recent study gives another reason to avoid triclosan - it makes UTI (urinary tract infection) bacteria MORE resistant to antibiotics.
Scientists have been warning about triclosan (and related triclocarbon) for a while, and have asked that their use be restricted due to risks to human health, to wildlife, and its accumulation in water, land, wildlife, and humans. Not only do they persist in the environment, they are also a source of toxic and carcinogenic compounds including dioxins, chloroform, and chlorinated anilines. They are endocrine disruptors that bioaccumulate (build-up) in humans and wildlife. They are toxic to aquatic and other organisms, yet they are found in the majority of people and freshwater streams. In other words, the chemicals are all around us and in us!
More than 2000 personal and consumer products, as well as building materials, contain triclosan and triclocarban. For example, they are found in soaps, toothpastes, detergents, clothing, toys, carpets, plastics, kitchen items, and paints. According to the FDA, which is responsible for regulation of foods, drugs, cosmetics, medical devices, and similar products, there is no evidence that antibacterial soaps are more effective than nonantibacterial soap and water.
What should one do? Read labels and avoid products containing triclosan and other antimicrobials, and products labeled anti-odor, antibacterial, anti-germ, or containing Microban. No, you don't need antibacterial or anti-odor socks or cutting boards! See earlier posts on this topic (here, here, and here).
From Science Daily: Chemical added to consumer products impairs response to antibiotic treatment
Grocery store aisles are stocked with products that promise to kill bacteria. People snap up those items to protect themselves from the germs that make them sick. However, new research from Washington University in St. Louis finds that a chemical that is supposed to kill bacteria is actually making them stronger and more capable of surviving antibiotic treatment.  ...continue reading "Avoid Using Products With the Antimicrobial Triclosan"