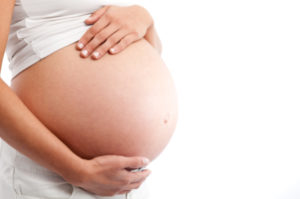 Microplastics, which are tiny pieces of plastic particles less than 5 millimeters in size, have now been found in human placentas. To find tiny plastic particles on both sides of the placenta (the baby's side and the mother's side), as well as in the placental membranes, is an alarming finding! Why is this occurring? And are they causing harm to the developing fetus?
First, it is important to realize that we are surrounded by plastic in products that we use, and also in our environment. Eventually all plastic degrades into tiny pieces called microplastics and nanoplastics. These tiny plastic pieces are found throughout the world, including in the oceans and rivers, indoor air, and the food we eat and water we drink, especially bottled water. The particles get into us, and while some is excreted in the feces, they also get into our organs.
The Italian researchers examined small portions of 6 human placentas (from normal pregnancies) and found a total of 12 plastic particles in 4 of the placentas. The researchers said that all the particles were "pigmented" (colored), with 3 being tiny polypropylene pieces, and the other 9 could only be identified as pigments (e.g. from man-made coatings, paints, adhesives, cosmetics, and personal care products).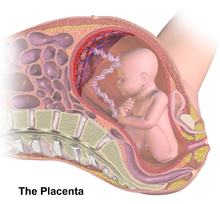 The researchers did not know how the plastic particles entered the mother's blood stream and so got into the placenta - whether it was from the mother's respiratory system (breathed in) or the gastrointestinal system (from ingested foods). They thought that differences in foods eaten and lifestyles might result in why four placentas had plastic particles and two others not.
A big concern with microplastics in humans, especially developing fetuses, is that they can contain substances that can act as endocrine (hormone) disruptors and so could cause long-term effects on human health. Will they have an effect on the developing immune system? At this point we do not know. We have many questions and studies are needed.
What should one do to lower exposure to plastic particles? There are many things one can do. Especially important is to no longer drink bottled water or other beverages in plastic bottles, or store or cook food in plastic containers. List of tips on how to lower exposure to plastics and the harmful chemicals in them - Avoiding Harmful Chemicals
Excerpts from The Guardian - Microplastics revealed in the placentas of unborn babies
Microplastic particles have been revealed in the placentas of unborn babies for the first time, which the researchers said was "a matter of great concern". ...continue reading "Tiny Plastic Particles Found In Human Placentas"