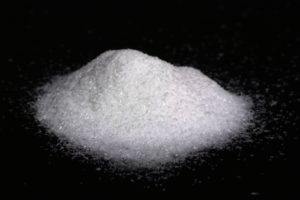 Another recent study found that consuming artificial sweeteners do harm. In August a study found that artificial sweeteners alter both the oral and gut microbiomes in a negative way. Other earlier studies found an association with high blood pressure, inflammation, weight gain, vascular dysfunction, and increased risk of cancer.
Now, a large study found that high consumption of artificial sweeteners is associated with increased risk of heart disease (cardiovascular disease), including heart attacks and strokes (cerebrovascular events).
What is high consumption of artificial sweetener? One individual packet of artificial sweetener or a 100 mL of diet soda is about 42.46 mg/day, while in this study high sweetener consumption is about 77.62 mg/day. So high consumption is not even 2 diet sodas or packets per day.
Bottom line: Artificial sweeteners are NOT a healthy or good alternative to sugar (or maple syrup or honey). Also, avoid high fructose corn syrup - that has its own problems. Artificial sweeteners are found in highly processed foods - try to also avoid those for your health.
Cardiovascular diseases are the leading cause of death worldwide. Avoiding sugar and instead consuming artificial sweeteners is not going to help you achieve health. But improving your overall diet will, such as eating a diet rich in whole grains, fruits, vegetables, seeds, nuts, legumes (beans).
From Medical Xpress: Study suggests possible link between artificial sweeteners and heart disease
A large study of French adults published by The BMJ today suggests a potential direct association between higher artificial sweetener consumption and increased cardiovascular disease risk, including heart attack and stroke. ...continue reading "Health Harms Associated With Artificial Sweeteners"