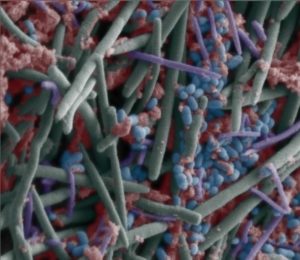 Gut bacteria in children varies among different Asian countries. A recent study found that microbiota of 303 subjects could be classified into two main clusters: driven by Prevotella (P-type) or by Bifidobacterium/Bacteroides (BB-type).
The majority of children in China, Japan and Taiwan harbored Bifidobacterium/Bacteroides (BB type), whereas those from Indonesia and Khon Kaen in Thailand mainly harbored Prevotella (P-type). It was interesting in that even eating different types of rice result in different gut bacteria.
From Asian Scientist: Diet, Location And Your Kid's Gut Bacteria
An Asia-wide study of the gut microbiota of primary school children has identified differences linked to diet and geographical location.  ...continue reading "Gut Bacteria of School Children In Different Asian Countries"