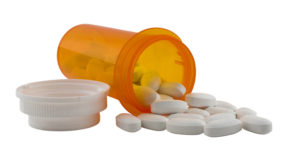 A large recent study found that commonly used erectile dysfunction drugs (e.g. Viagra, Cialis, Levitra, and Stendra) are associated with an increased risk for 3 types of vision problems: serious retinal detachment (SRD), retinal vascular occlusion (RVO), and ischemic optic neuropathy (ION).
Keep in mind that these are rare vison problems and the risk of developing these problems was elevated in regular users of erectile dysfunction (ED) medications. These ED drugs are phosphodiesterase type 5 inhibitors (PDE5Is). Those who developed these eye problems were also more likely to have hypertension, diabetes, coronary artery disease, and sleep apnea.
Bottom line: Regular users of erectile dysfunction medications should contact their eye care provider if they develop unusual eye symptoms.
From Medical Xpress: US insurance claims show strong link between erectile dysfunction medications and vision problems
The risk of developing one of three serious eye conditions increases by 85 percent for regular users of common erectile dysfunction (ED) medications such as Viagra, Cialis, Levitra and Stendra, new UBC research has found.
Two of the three conditions had previously been linked to ED medications only by anecdotal case studies. Those links are now confirmed for the first time by a large, epidemiological study, published today in JAMA Ophthalmology.  ...continue reading "Erectile Dysfunction Medications and Increased Risk of Some Eye Problems"