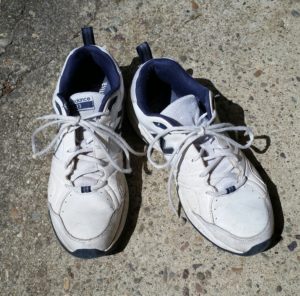 Research study after research study finds all sorts of health benefits from exercise. But what about the air quality in those stuffy crowded gyms, especially those in already polluted areas? From November 2014 NY Times:
But a new study of air quality in gyms raises some interesting questions about whether the places in which we work out are as healthy as they should be. Science and common sense tell us that exercising in polluted air is undesirable. People who frequently run alongside heavily trafficked freeways and breathe great lungfuls of exhaust have been shown to have an increased risk of heart disease, even if they are otherwise in admirably good shape.
...researchers at the University of Lisbon in Portugal and the Delft University of Technology in the Netherlands decided that they would place air-quality monitoring equipment in gyms throughout Lisbon. Portuguese fitness sites are similar to those in the United States, said Carla Ramos, a graduate student at the University of Lisbon who led the new study. Most feature a weight room and multiple, smaller studio spaces for aerobics classes, yoga sessions and similar programs.
For the new study, Ms. Ramos obtained permission from 11 Lisbon gyms to position air-quality monitors in each site's weight room and several studios. The machines were set to measure pollutants during the late afternoon or evening hours, when the gyms were at their most crowded. For about two hours at each gym, the monitors measured the levels of commonly found indoor pollutants. These include carbon monoxide, carbon dioxide, ozone, airborne particulates such as dust, and various chemicals released by carpeting, cleaning products, furniture or paint, including formaldehyde.
To gain even more detailed readings, the scientists subsequently placed additional monitors in three of the gyms, which measured air quality throughout the building and throughout the entire day.Then they checked the pollutant levels from all of the gyms.
Their findings were disquieting. In general, the gyms showed high levels of airborne dust, formaldehyde and carbon dioxide. The concentrations of these substances generally exceeded most accepted standards for indoor air quality. (No government agency in the United States formally monitors air quality in gyms.) The levels were especially high during evening aerobics classes, when many people were packed into small studios, stirring up dust and fumes and puffing heavily, producing carbon dioxide with every breath.
The high concentrations of dust and chemicals like formaldehyde in the air at the gyms represent perhaps the greatest potential concern, Ms. Ramos said. In sufficient concentrations, these substances can contribute to asthma and other respiratory problems, she said. Almost all of the gyms in the study had levels of these substances that significantly exceed European standards for healthy indoor air standards.
Carbon dioxide, though not toxic to people, could also be cause for concern. In high concentrations, Ms. Ramos said, it has been found to contribute to bodily fatigue and cognitive fogginess, neither of which is desirable during a high-intensity aerobics class. Elevated levels of carbon dioxide can also indicate a poorly ventilated building, she said, especially if they remain inflated for hours, as they did in her study.
"We consider that the gymnasiums meet the criteria for a poor indoor quality," Ms. Ramos said. Poor indoor air quality is a particular issue in gyms, of course, because people there tend to be breathing heavily. "When we exercise, we take in more air with each breath and most of that air goes through the mouth, bypassing the natural filtration system" in the nostrils, Ms. Ramos said. "The pollutants go deeper into the lungs compared to resting situations."
The findings should not, however, discourage anyone from visiting a gym, Ms. Ramos said. None of the sites in the study had measurable levels of carbon monoxide, she pointed out, one of the most dangerous of known air pollutants.