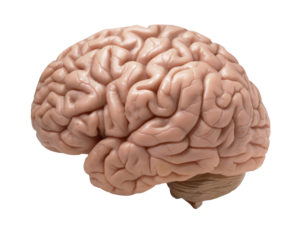 Notice that the carbon dioxide levels in the air keep rising and rising? Along with the world getting hotter, the carbon dioxide levels are rising, and last year it hit 414.7 parts per million (ppm). This is the highest it has been in at least 800,000 years, and maybe for millions of years! (It's from the burning of fossil fuels.) Soo... the big question is: What will increasingly higher CO2 levels mean for our brains - for our thinking and cognition?
Ever notice that in rooms filled with people, that the air gets stuffier over time? Well, that's the effect of carbon dioxide - as the carbon dioxide levels rise (from us simply exhaling), the air in the room feels stuffier. It can already feel stuffy at 600 ppm. Rooms with people in them (classrooms, office meetings, etc) easily hit over 1000 ppm of carbon dioxide.
Studies suggest that at certain levels of carbon dioxide our thinking gets worse. While study results vary, there does seem to be agreement that "mental processes in the domain of decision making and planning appear to be robustly affected".  And yes, a growing number of studies do find pretty scary results.
For example, one 2016 study that looked at indoor air in office buildings found that: "...seven of nine cognitive function domains tested in a strategic management simulation decreased as CO2 increased. Employee scores were 15 percent lower in a day spent working at 945 ppm, and 50 percent lower at 1,400 ppm." It means that the people weren't thinking all that well as the CO2 levels rose in the air they were breathing.
Research looking at carbon dioxide effects have generally studied the problem as an "indoor pollutant" and used the outdoor air as a comparison. But what happens when the outdoor air of the future is the "high CO2" level studied today?
Some physical effects of rising carbon dioxide exposure in humans: increased CO2 in the lungs, in the blood, and in the brain (which is associated with reduced oxygen and brain activity), increased sleepiness and anxiety (both of which harm cognitive function), and acidosis (lowered blood pH - which leads to symptoms such as restlessness and a rise in blood pressure). One study in juvenile rats found "reduced levels of neuroprotective growth factor", which harmed brain development and impaired learning and memory.
What about babies and children? Developing fetuses? The elderly? The sick?  All unknown. Also, studies looking at effects are short term, but our future (if not changed) will have us exposed to higher and higher levels of CO2 all the time.
Keep in mind that as outdoor carbon dioxide levels rise, indoor levels will also rise.  Think about it - opening a window to let in some fresh air will only give you the CO2 levels in the outside air. If that is high and feels stuffy, that's what you'll get. All the time. Why isn't everyone discussing this issue? 
Excerpts from Robinson Meyer's article at The Atlantic: The Human Brain Evolved When Carbon Dioxide Was Lower   ...continue reading "What Will Rising Carbon Dioxide Levels Do To Our Brains and Thinking Abilities?"