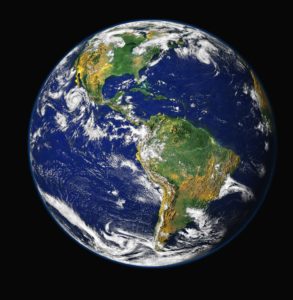 This past Monday (July 3) the average temperature on Earth was the hottest day ever recorded. But then...Tuesday broke Monday's records for hottest day for Earth. It hit 62.92 degrees Fahrenheit (17.18 degrees Celsius)
Welcome to the new normal. In fact, this summer could be the coolest summer of the rest of your life! Get ready for more and longer heat waves. For summer to start earlier, last longer, and be hotter.
Why is this occurring? Climate change. All the scientific predictions are coming true. And yet the US government, politicians, big business, and all of us are refusing to take real action. We need a huge reduction of fossil fuel emissions and new technologies to pull carbon dioxide out of the air to stop extreme climate changes from occurring.
Several good articles about what is going on: 1) From The Guardian: Tuesday was world's hottest day on record – breaking Monday's record
World temperature records have been broken for a second day in a row, data suggests, as experts issued a warning that this year's warmest days are still to come – and with them the warmest days ever recorded.
2) From the Washington Post: This July 4 was hot. Earth's hottest day on record, in fact.
... some scientists believe July 4 may have been one of the hottest days on Earth in about 125,000 years, due to a dangerous combination of climate change causing global temperatures to soar, the return of the El Niño pattern and the start of summer in the Northern Hemisphere.  ...continue reading "We're On Track For Each Summer to Be Hotter Than Ever"