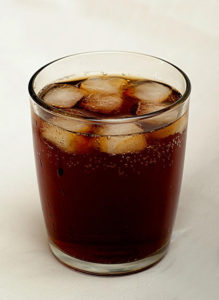 All of us should be concerned about harmful health effects from a sedentary lifestyle, along with drinking lots of sugary soda. However, according to a (very) small study, ten days of adopting this lifestyle seems to have more of a negative effect on healthy young men than on women, at least in the short term.
Even just 10 days of reducing physical activity (from greater than 10,000 steps to less than 5000 steps per day) and increasing soda intake (to 6 cans a day!) was enough to have a negative effect on insulin levels (vascular insulin resistance) in healthy young men. But the Univ. of Missouri researchers found no real effect on the young women.
From Medical Xpress: Sedentary lifestyle and sugary diet more detrimental to men, study finds
A new study from the University of Missouri School of Medicine is the first evidence in humans that short-term lifestyle changes can disrupt the response to insulin of blood vessels. It's also the first study to show men and women react differently to these changes. ...continue reading "Ten Days of Unhealthy Lifestyle Has Greater Effect on Young Men than Women"