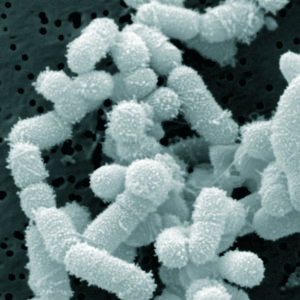 [UPDATE:  I added an Oct. 2018 update to the post The One Probiotic That Treats Sinusitis, which was originally posted in January 2015.]  Updates incorporate the latest information about treatments and products with Lactobacillus sakei  (kimchi brands, the probiotic Lacto Sinus , the sausage starter culture Bactoferm F-RM-52, etc.). According to research by Abreu et al (2012), Lactobacillus sakei is a bacteria or probiotic (beneficial bacteria) that chronic sinusitis sufferers lack and which treats chronic sinusitis. Chronic sinusitis sufferers also don't have the bacteria diversity in the sinuses that healthy people have.
Many thanks to those who have written to me about their experiences with L. sakei products and sinusitis treatment.  Please keep the updates, results, and progress reports coming. If you have had success with other kimchi brands, please let me know so that I can add it to the list. And I also want to hear if other probiotics work or don't work, or if you have found other sources of Lactobacillus sakei or new ways to use L. sakei. It all adds to the knowledge base which I will continue to update.  You can Comment after posts, the Sinus Treatment Summary page, on the CONTACT page, or write me privately (see CONTACT page).
It is now over 2 1/2 years since my family (4 people) successfully treated ourselves with Lactobacillu sakei for chronic sinusitis and acute sinusitis. We feel great! With each passing year we can tell that our sinus microbial community is bettter, and levels of inflammation are down. As a consequence, we are getting fewer colds or viruses than ever. And best of all - no antibiotics taken in over 2 1/2 years! Yes, Lactobacillus sakei absolutely works as a treatment for sinusitis.
[Read the updated post: The One Probiotic That Treats Sinusitis - with Oct. 2018 update]