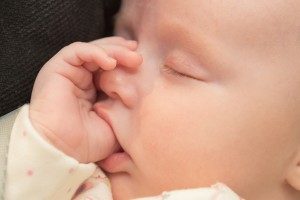 Today's topic: BIRTH. Two recent studies have results that question some current medical practices, which are when to cut the umbilical cord, and hospital vs home birth differences in the baby's gut microbes.
The first study makes a case against the current practice of cutting the umbilical cord immediately after birth. University of Rhode Island researchers found that delaying umbilical cord clamping for more than 5 minutes transfers iron rich blood from the placenta to the baby (resulting in about a 30% increase in blood volume). This resulted in babies at 4 months of age having higher iron storage (ferritin) levels and increased brain myelination. Myelin is a fatty material that wraps around nerve cell fibers - think of it as insulation of the brain's wiring.
The second study found that birth at home results in a more diverse microbiome (microbial community) in the baby at birth and one month later - when compared to babies born in hospitals. This study was conducted in the Hudson Valley region of NY state. All babies were born vaginally and were breastfed. Hospital born babies had decreased levels of some bacteria and increased levels of other bacteria (e.g. Clostridium - with other studies finding that higher levels in children is associated with an increased risk of asthma). It was suggested that certain hospital practices may be causing this (sterile drapes, antibiotics, etc.). 
From Medical Xpress: Study shows benefits of delayed cord clamping in healthy babies
A five-minute delay in the clamping of healthy infants' umbilical cords results in increased iron stores and brain myelin in areas important for early-life functional development, a new University of Rhode Island nursing study has found.  ...continue reading "Birth, Cord Clamping, and Some Microbial Differences"