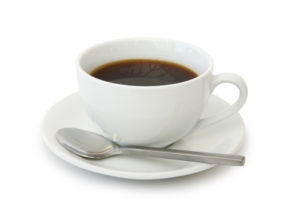 Good news for coffee lovers! Drinking 1 or more cups of coffee a day was associated with a reduced risk of heart failure in three large heart disease studies. However, drinking decaffeinated coffee was not.
Researchers analyzed results of the 3 studies, in which more than 21,000 adults were followed at least 10 years. The studies did not differentiate between type of coffee consumed and how it was prepared (drip, espresso, percolated, French press). The researchers point out that other studies have similar findings - that increased consumption of coffee is associated with decreased heart disease deaths or deaths from any cause.
Many studies also find other benefits from daily coffee consumption, such as lowered risk of diabetes, some cancers, and some neurological conditions. However, avoid caffeine when trying to conceive and during pregnancy - then it is associated with harm to the pregnancy and fetus (e.g. with miscarriage, stillbirth, low birth weight and/or small for gestational age).
Excerpts from Science Daily: Coffee lovers, rejoice! Drinking more coffee associated with decreased heart failure risk
Dietary information from three large, well-known heart disease studies suggests drinking one or more cups of caffeinated coffee may reduce heart failure risk, according to research published today in Circulation: Heart Failure, an American Heart Association journal.  ...continue reading "Drinking Coffee Associated With Lower Heart Failure Risk"