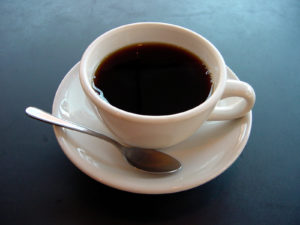 Recently there have been studies with conflicting results about the health benefits or harms from coffee consumption. Overall, it seems like moderate intake is OK and beneficial for adults, but too much may cause harm. And avoid caffeinated coffee if pregnant. Yesterday I posted about several recent studies finding health benefits from daily coffee consumption.
Coffee has anti-inflammatory effects, and contains more than a thousand chemical compounds. Over the years many studies found health benefits with regular and decaffeinated coffee, especially when a filter is used in the brewing process (e.g. drip coffee). But when the coffee is made by methods that don't filter the coffee (e.g. French press) the results may show harm, especially if large quantities are consumed daily.
The following are two recent studies finding that coffee consumption is associated with health benefits, and two studies finding potential harm from coffee consumption of over 6 cups a day. Note that whether the coffee is filtered or not may make a difference in results (the last 2 studies).
From (Jan. 11, 2021) Science Daily: Higher coffee intake may be linked to lower prostate cancer risk ...continue reading "Coffee Can Have Health Benefits, But Perhaps Harmful In Large Amounts"