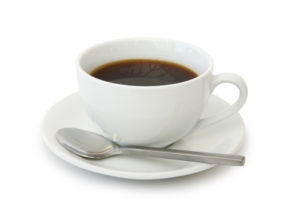 Two more studies find that drinking coffee is associated with health benefits, which is good news for coffee drinkers. The first study found an association of daily coffee drinking (both caffeinated and decaffeinated) and lower risk of premature mortality (early death) among half a million United Kingdom residents - as compared to those who don't drink coffee. Studies finding an association with daily coffee consumption and health benefits (e.g. lower risk of type 2 diabetes, some cancers, and death from heart disease and stroke) are really adding up. The studies generally find the positive health effects to be dose dependent, usually up to about 4 cups of coffee.
The second study found that in mice, an amount of caffeine equivalent to four cups of coffee was beneficial to mitochondria, improved mitochondria-dependent processes, and protected heart cells from damage. The researchers thought that the same process occurs in humans. What are mitochondria?Mitochondria are the "powerhouses of the cell". Mitochondria are organelles found in the cells of every complex organism. They produce about 90% of the chemical energy that cells need to survive.
From Medical Xpress: Fresh grounds for coffee: Study shows it may boost longevity
Go ahead and have that cup of coffee, maybe even several more. New research shows it may boost chances for a longer life, even for those who down at least eight cups daily. In a study of nearly half-a-million British adults, coffee drinkers had a slightly lower risk of death over 10 years than abstainers.  ...continue reading "More Good News About Coffee"