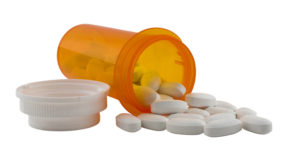 A recent large study (using health data from the United Kingdom) found that children and adults who took five commonly prescribed types of antibiotics had an increased risk of developing kidney stones, compared to people who didn't take these antibiotics. The five types of antibiotics were sulfas, cephalosporins, fluoroquinolones, nitrofurantoin, and broad-spectrum penicillins. The antibiotics were taken orally (by mouth).
However, not all antibiotics were associated with an increased risk of kidney stones. The study examined 12 types of antibiotics, and found seven types that didn't appear to influence the risk of kidney stones.The strongest risks for kidney stones were in children and adolescents, and with more recent exposure. The risk of kidney stones decreased over time, but remained elevated several years after antibiotic use.
The researchers pointed out that recent studies have found differences in the gut microbiome (community of microbes) between patients with kidney stones and those without kidney stones. And that studies find that the use of antibiotics disrupts the microbiome. (here and here) Another reason to only take antibiotics when absolutely necessary. From Science Daily:
Oral antibiotics may raise risk of kidney stones
Pediatric researchers have found that children and adults treated with some oral antibiotics have a significantly higher risk of developing kidney stones. This is the first time that these medicines have been linked to this condition. The strongest risks appeared at younger ages and among patients most recently exposed to antibiotics.  ...continue reading "Antibiotics and Kidney Stones"