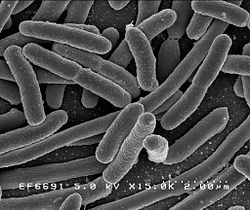 How does the medical profession currently view probiotics in the prevention and treatment of urinary tract infections (UTIs), especially recurrent infections? Answer: Only a few studies have been done, but what little is known is promising, which is good because traditional antibiotic treatment has problems (especially antibiotic resistance). The following article excerpts are from Medscape. Medscape is a popular web resource for physicians and health professionals. It features peer-reviewed original medical journal articles, daily medical news, drug information, etc. To read the entire article without registering with Medscape (registration is free for everyone), just Google the title and then click on it. From Medscape:
Probiotics in Preventing Recurrent Urinary Tract Infections in Women: A Literature Review
Increasing antibiotic resistance and increasing resistance to commonly used antibiotics makes treatment and prevention of urinary tract infections difficult. Although more research is needed, probiotics should be considered a useful and safe alternative to antibiotics. Urinary tract infections (UTIs) are one of the most common bacterial infections in women, accounting for over 6 million primary care visits annually (Zak, 2014). Approximately 50% to 60% of women will develop a UTI in their lifetime...  ...continue reading "Studies Look at Probiotics in Preventing Urinary Tract Infections"